We already knew Rihanna was a tough cookie, but it wasn't until we watched this video of her having a new tribal tattoo that we realised she's as hard as flippin' nails!
The singer hardly even winced as a tattoo artist used the traditional methods of using a chisel and a mallet to permanently ink her new moko design, which is inspired by the indigenous people of New Zealand, Māori.
What a gal!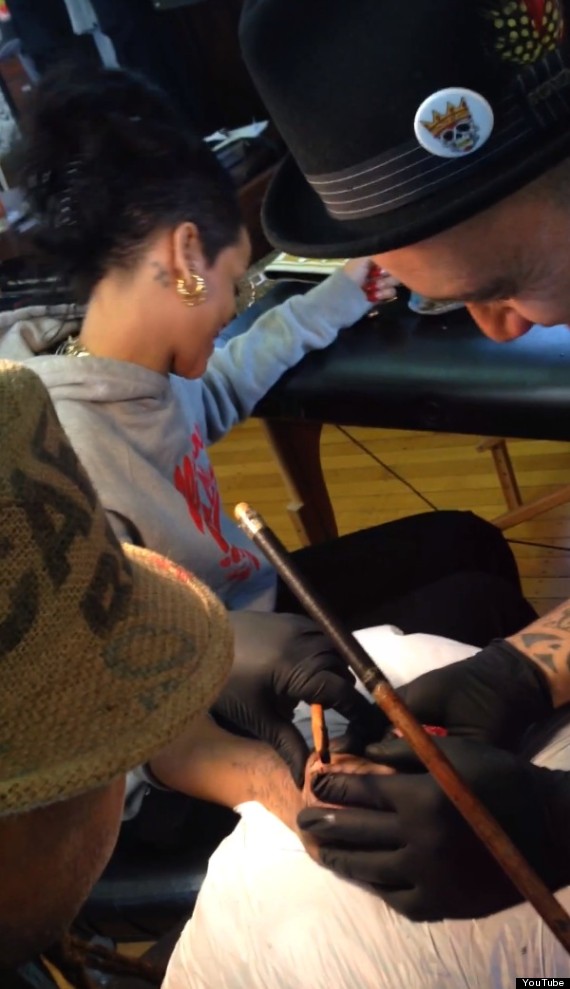 Rihanna has her new tribal tattoo hammered into her hand
Admittedly, we're not all that keen on the actual tat, which extends from her fingertips right up to the middle of her arm.
In a two minute video uploaded to YouTube, tattooist Inia Taylor can be seen inking up the star at the Moko Ink studio in West Auckland, which she had done after stopping in the city on her Diamonds world tour.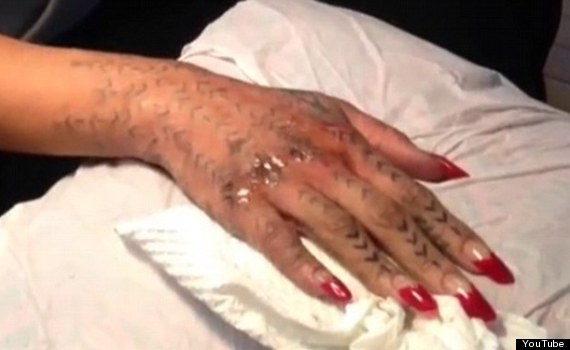 Rihanna's completed new design
Watch the video above to see what we're talking about. (Note: You may want to watch from behind your hands.)
LIKE US ON FACEBOOK | FOLLOW US ON TWITTER