Fights between reality TV celebrity judges are usually confined to the 'X Factor' - after all, the Sharon Osbourne and Dannii Minogue fall out still rumbles on.
But now rival show, 'The Voice' faces its own reported rift and it's between veteran coach, will.i.am and new addition, Kylie Minogue. Kylie Minogue
As filming starts for the third series of the show that sees Kylie and Will joined by Sir Tom Jones and Ricky Wilson on the rotating chairs, a member of the audience noticed an issue between the celebrities.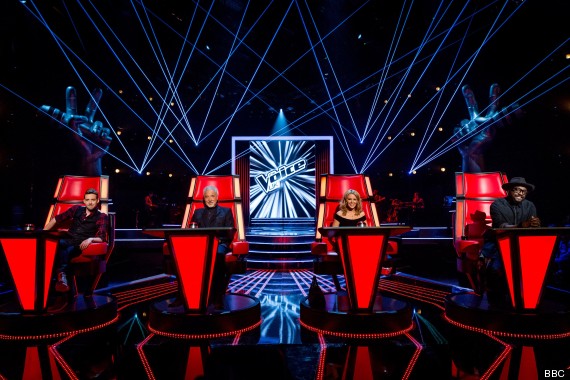 The all-new 'Voice' judging panel
A fan told the Daily Star: "Will.i.am totally ignored Kylie and wouldn't even look at her. She looked quite put-out and shocked by it all."
We're not surprised!
Howvere, a BBC spokesperson has played down the reports and insisted the pair are 'great friends'.
LIKE US ON FACEBOOK | FOLLOW US ON TWITTER