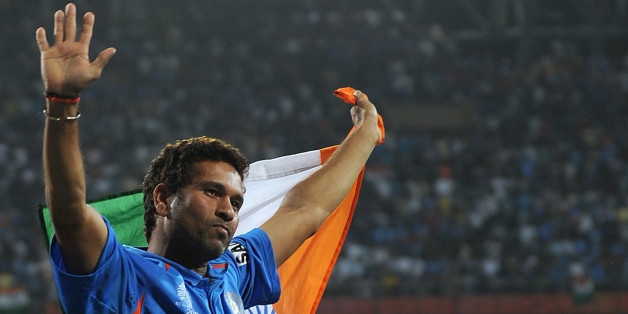 Getty
India cricket icon Sachin Tendulkar will retire from the game after playing in his 200th Test against the West Indies next month.
"All my life, I have had a dream of playing cricket for India. I have been living this dream every day for the last 24 years," Tendulkar said. "It's hard for me to imagine a life without playing cricket because it's all I have ever done since I was 11-years-old.
"It's been a huge honour to have represented my country and played all over the world. I look forward to playing my 200th Test Match on home soil, as I call it a day."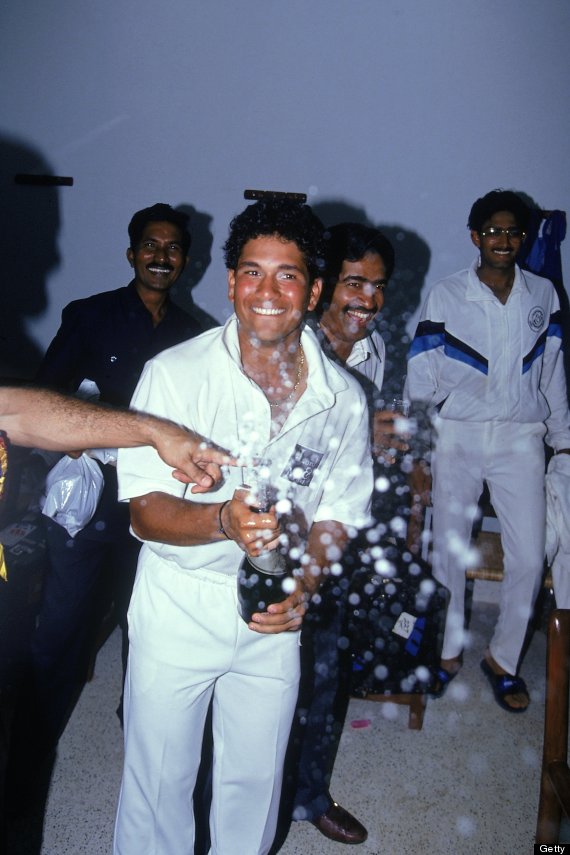 Tendulkar celebrates his maiden Test century in February 1990
Since he burst on to the scene as a 16-year-old at Karachi in 1989, Tendulkar has become the leading Test and one-day run-scorer of all-time, amassing a phenomenal 34,273 international runs in his 24-year career.
The 40-year-old's record of 100 international centuries is a dedication to his longevity and class, while even his leg-spin deliveries have claimed the scalps of 200 batsmen with India.
His place in the Indian team has increasingly come up for debate, however. In his past 12 Tests, Tendulkar has averaged just 22.52 and passed 50 on only two occasions.
His last Test century was over two years ago and it took him a year to bring up his 100th international century against minnows Bangladesh in a one-dayer in March last year.
When asked in April if he was closer to calling time, Tendulkar offered a blunt rebuke.
"People have been talking about my retirement since 2005, but that does not worry me at all," he said.
"Your job is to write, my job is to play. I will stick to my job and you stick to yours."