We would like to publicly thank Lorraine Kelly for bringing our attention to the fact 'X Factor' finalist Luke Friend is a dead ringer for former Girls Alouder Kimberley Walsh.
Don't believe us? Check this shizz out…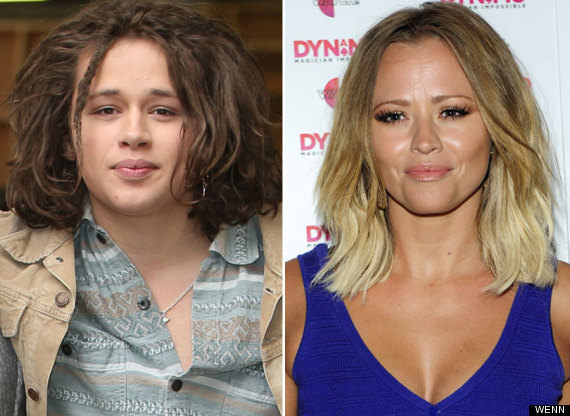 Separated at birth? Luke and Kimberley
See? Give Kimbers some dodgy dreadlocks and you wouldn't be able to tell the difference.
Wee Lorraine picked up on the (frankly uncanny) likeness when Luke appeared along with the other 'X Factor' boys and mentor Louis Walsh on 'Daybreak' this morning.
Louis asked Lorraine if he reminded her of anyone, to which she said to Luke: "Have you had this before because I thought Kimberley Walsh?"
The lads burst into laughter, with Louis shouting: "Yes! Yes! It's funny and Kimberley is a really nice girl, absolutely gorgeous girl."
Luke added that people had compared them before, revealing that they even attended the same school (but obvs not at the same time).
Meanwhile Louis also defended his controversial decision not to put Paul Akister through to the live shows.
"I love Paul but do you know what, I want Paul to come back next year… I really, really do. I think he's amazing, I think he's vocally incredible, world class but he needs to work on everything else and I think next year he'll be incredible," he said.
Does that mean Lou Lou will be back next year after all?!
LIKE US ON FACEBOOK | FOLLOW US ON TWITTER