The weight is falling off Gordon Ramsay as he trains for the IRONMAN championship - and he's posted a pic of his new trim body on Twitter to show off the results of his hard work.
Whilst the TV chef has never exactly been overweight, he's looking trimmer than usual in this latest snap taken in Hawaii.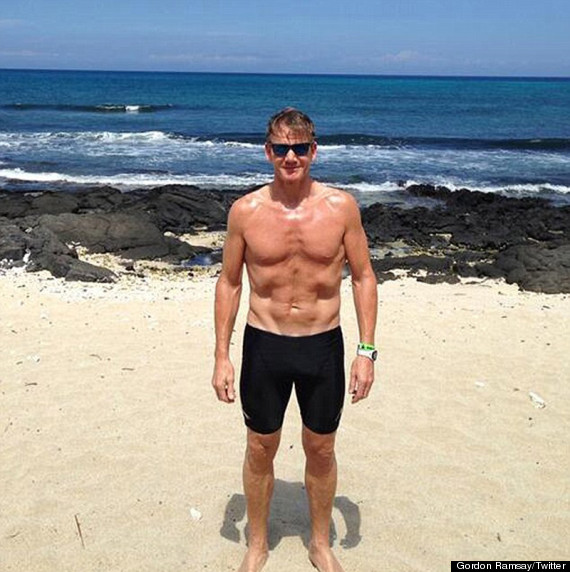 Gordon Ramsay
The 46-year-old completed his first triathlon in September which saw him endure over 70 miles of swimming, cycling and running.
He is now gearing up for his second gruelling physical test this weekend.
Speaking after his first race, the 'Kitchen Nightmares' star said the thought of food helped get him through.
"I've already thought about 3 chapters for my new book," he said. "You have to think of food when you're on those hills, three and a half hours on a bike, you need to think of something!'
LIKE US ON FACEBOOK | FOLLOW US ON TWITTER