Katie Hopkins has an opinion on everything. This is a fact. And the latest topic to receive the Hopkins treatment is weddings.
The former 'Apprentice' star appeared on Australian breakfast TV (where she received a much warmer reception than she does on 'This Morning', we have to say) to debate couples getting married on the cheap by having mid-week weddings and asking guests for money instead of gifts.
WATCH the debate in full by hitting play on the video above...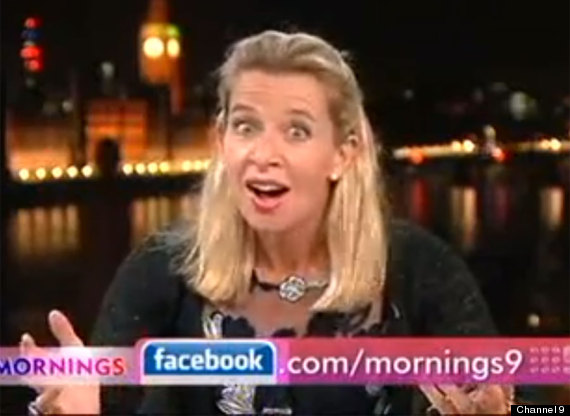 Katie Hopkins
Here are some of our favourite Hopkisms (yeah, we just coined that) from the debate:
"If I want to bring you a toaster - even if you have two already - I'm going to bring you a toaster."
"I don't want to know that I'm paying for you and your new husband to (makes sex noise) make good in Mauritius."
"No off-peak weddings for me. When I hear 'Tuesday', I think cheap bride, nasty dress."
"The off-peakers just love to write 'no children'. So they know you've got children, they know you can't bring yours and yet they've got 18 of their own children from their 13 different marriages they've had before all running around like irritating brats."
"Angela, you can come to my next wedding. I'm still with my current husband at the moment, but you know, things move on, life changes."
"I said to my daughters: 'Look at that golf buggy. If you think you're going to get married using a golf buggy, your mother will not be coming to your wedding.'"
LIKE US ON FACEBOOK | FOLLOW US ON TWITTER