Let's face it, Nicole Scherzinger is never short of things to say on 'The X Factor' (even if most of what falls out of her mouth doesn't feature in the English Oxford dictionary), but she appeared lost for words during one particularly awkward interview on the red carpet of this week's Pride Of Britain Awards.
In fact, I'm not convinced Nicole even knew where she was when the interviewer began firing questions at her.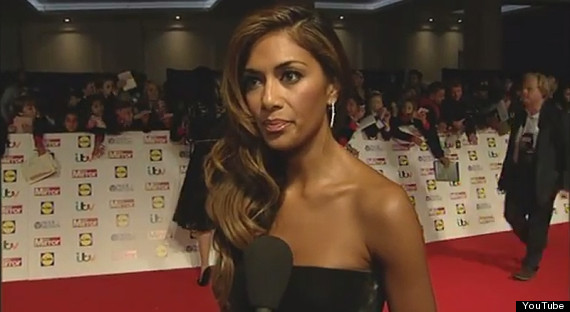 'Eh?' - Nicole Scherzinger is lost for words
When she was asked why it's important to recognise 'regular, ordinary people' at the event, Nicole stared to the heavens for some inspiration and after several seconds - BINGO - it came to her.
"It's the regular, ordinary people who are the real heroes," she replied in her best Miss World voice.
Well done Nicole.
But then things got REALLY tricky.
After being asked if she'd heard of Malala Yousafzai, the 14 year old schoolgirl shot by the Taliban who was honoured at the event, Nicole's distant stare was so glassy that it might as well have had a 'Vacant' sign hanging off it.
But despite current affairs obviously not being her forté, she gets full marks for pulling a series of words like 'righteous', 'empowering' and 'powerful' out of her vocab bag and arranging them in an order that made sense, but did little to convince that she knew what the heck she was talking about.
Not exactly schmazing, but schilarious nonetheless.
Click the video above to watch Nicole in action...
FOLLOW BAGGERS BITES ON TWITTER