Brad Haddin's eye will be assessed after a wayward high-five from teammate James Faulkner forced the Australia wicketkeeper off during their 72-run win against India in Pune.
Fast bowler Faulkner had just dismissed India opener Shikhar Dhawan caught behind, and bolted down the wicket in celebration.
Haddin raised his hands in front of his face awaiting a double high-five - but it all went wrong when Faulkner missed completely and poked the 35-year-old directly in the eye.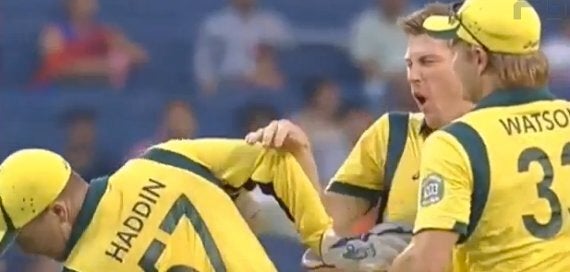 Faulkner reacts after poking Haddin in the eye
The jubilation turned to panic when Haddin immediately slumped to the ground with his head in his hands.
He tried to play on but lasted just one ball before seeking treatment off the field, with Phil Hughes left to fill the void behind the stumps.
The injury is not expected to cause long-term damage, but has left Haddin in doubt for Wednesday's match in Jaipur.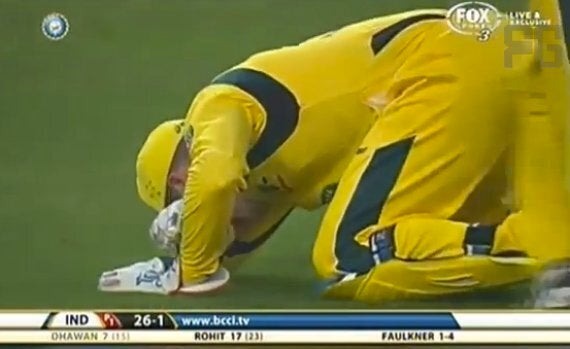 Haddin hits the deck after his injury
"How embarrassing is that? We couldn't even get our high-fives right," captain George Bailey joked after the match.
"What about just a handshake? Just take it back to 'well bowled'."
Hughes went on to take two catches and India were bowled out for 232 - well short of Australia's 304 for eight.