"I hardly think me wearing short shorts on stage is creating monsters," laughs Iggy Azalea, the Australian rapper who's raised a few eyebrows since she twerked her way onto the British music scene.
Iggy happens to have broken through at a time when other young female stars such as Miley Cyrus and Rihanna are being lambasted for their choice - or lack - of clothing and stripper style dance routines.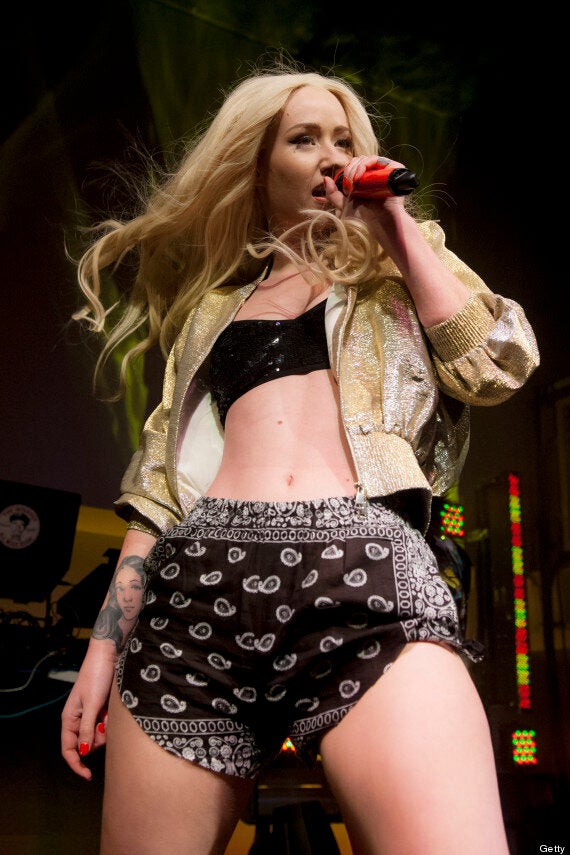 But Iggy's sexualised image is nothing new. The 23-year-old Australian, who moved to Miami in the US alone at the age of 16 to break into the world of hip hop, tells The Huffington Post UK she was dressing this way "probably way before [she] should have". "I don't think I've ever been a cute young girl. I was maybe dressing too young for my age and now I'm older it's a little more appropriate," she jokes.
Asked whether she's ever felt pressured to show more skin to sell records, she retorts: "I've never heard a man in a suit tell me what to wear, that's not their forte. You hire your stylist, whatever someone's image is as an artist is what they've chosen to portray."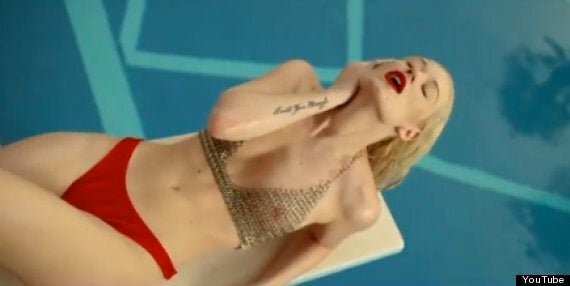 It's easy to believe the confident Iggy when she says this. Although she's starting to create more mainstream pop-infused-hip-hop now, you only need to listen to the lyrics of her salacious and controversial song 'Pussy' to remember she comes from anything but the saccharine sweet musical backgrounds of Miley and the like.
Since being signed to major record labels Mercury and Island Def Jam Iggy has caught our attention with the hard-edged 'Work', made her mark with top 15 single 'Bounce' and now this week she released her most catchy pop-sounding song yet, 'Change Your Life, a collaboration with T.I.
Does the fact that she's breaking in to the charts mean Iggy feels more of a responsibility when it comes to her image?
"Not every artist is a role model. I'm not f**king driving around giving inspirational speeches about why you shouldn't smoke cigarettes - that's not what I wanted to do with my life," she fires back.
"There are people who's job and life mission is to do that," she adds. "But mine is to be a great entertainer and to do that you have to be entertaining...
"There's an obligation to not lead people down the wrong path but I hardly think me wearing short shorts on stage is creating monsters."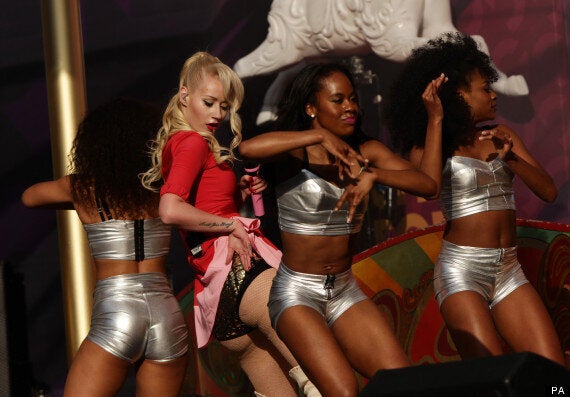 Despite standing by her grinding stage persona Iggy thinks people might be surprised to learn she's not actually a fan of clubbing or drinking.
"People think I'm more wild than I am... I like going to theme parks, play sports or just hanging out with my friends.
"I don't drink alcohol so I'm not into being in an environment at a bar where there are drunk guys around trying to have conversations with you and buy you drinks and then ask you why you aren't drinking." You might not see Iggy on the front pages of gossip mags falling out of clubs, but you can expect to hear a lot more from her.
First up is a return to her home country to support one of the biggest acts in the world right now - Beyonce. Iggy will join Bey for the Australian leg of the worldwide Mrs Carter Show.
"Hopefully we will get to hang out and have a chat with her while we are on tour," she says.
And in March next year Iggy's debut album, 'The New Classic', will finally be released after numerous setbacks, which she has aired her frustration over.
WATCH the video for 'Change Your Life' below...