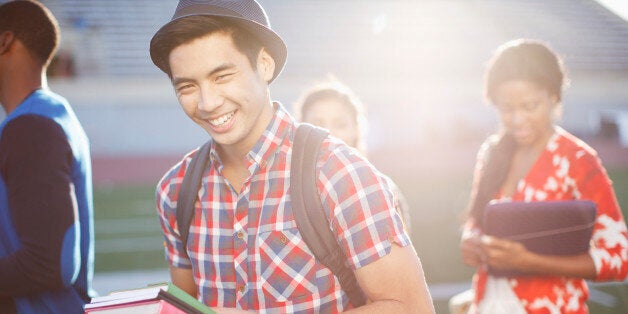 Plans for "career colleges" have been unveiled, in the hope of solving the problem of the rising number of unemployed youths.
A former education secretary hopes to establish the colleges where students can learn vocational skills linked to local employment.
Former Conservative minister Lord Baker plans to launch specialist schools offering training in digital technology, construction, catering and healthcare to 14 to 19-year-olds.
It follows the success of 17 university technical colleges in the UK which allow GCSE pupils to specialise in science, technology, engineering or maths, promoted by the Baker Dearing Educational Trust set up by Lord Baker.
"We have one million young people unemployed and are issuing visas to people from overseas who have the skills we need - it is about time that we filled this gap with our own young people," he said.
"By starting at 14, youngsters have a head-start in preparing for the world of work as they do in Austria, Denmark and the
Netherlands, where youth unemployment is much lower.
"The over-arching goal for a Career College is that every young person when they leave at either 16 or 19 will be in work, training or education."
As well as vocational training, students will also study English, maths and science at GCSE.
Lord Baker told the newspaper that the Trust already plans to open a Digital and Creative Career College in Oldham next year, after the BBC moved a large part of its broadcasting services to Manchester.
It would be followed by the Bromley Food & Enterprise Career College, because hospitality is the third largest sector for jobs in south-east London, he added.
However a Whitehall source said there is "a long way to go" before the colleges become Government policy.
A DFE spokesman said: "These are proposals from Lord Baker. It is not Government policy".
Popular in the Community