More divorcees live in coastal towns than anywhere else in the country, census figures have revealed.
The 12 areas with the highest percentage of divorced residents (more than 11%) are all located by the seaside.
But, before you jump to conclusions, these marriage breakdowns aren't down to spouses gambling too much money on 2p machines or letting themselves go by scoffing candy floss and fish 'n' chips.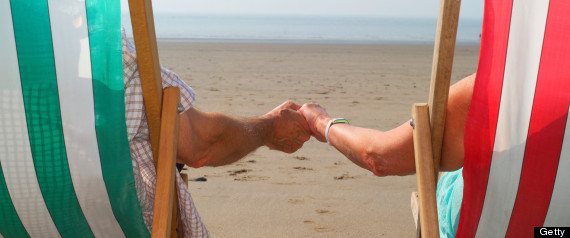 Experts believe the high percentage of divorce is due to newly separated people moving to the coast and an older population of seaside dwellers.
According to the MailOnline, Blackpool tops the divorcee charts with 13.1% of residents having gone through a marriage breakdown. This is more than 4% higher than the national average (8.8%).
Hastings has the second highest divorce population in the country (12.8%) with Torbay coming in third place (12.2%).
See Also:

How To Cope With Life After Divorce: 15 Common Misconceptions

Grounds For Divorce: 'Bad Behaviour' Causes More Marriage Breakdowns Than Adultery
The Office for National Statistic did not say what may have caused the phenomenon, but Harry Benson, Marriage Foundation think-tank, said in a statement: "It is tempting to imagine husbands and wives separating in, say, East London, then going to the seaside for a new life. High levels of pressure and noise in cities can lead to divorce."
He added: "There is evidence that low income is an indicator of more likely family break-up. However seaside towns tend to have an older population and it may be because there are more older people that there are more divorcees. The highest level of separation among couples is in inner city areas, but that is not where the divorcees live."
According to a recent study, marriages today are more likely to breakdown as a result of bad behaviour than adultery.
This is a very different to 1970s reasons for divorce where as many as 29% of marriages ended because of infidelity. Nowadays cheating spouses cause just 15% of divorces.