Ricky Gervais performed his first ever concert as David Brent in London on Monday night and reviews have been mainly positive.
The comedian played hits such as the 'Free Love Freeway', which appeared on series one of 'The Office', a song about his hometown Slough and reggae spoof 'Equality Street', to a packed out Bloomsbury Theatre.
'The Office' star's 10-track set was accompanied by a backing band called Foregone Conclusion, which included former Razorlight member Andy Burrows.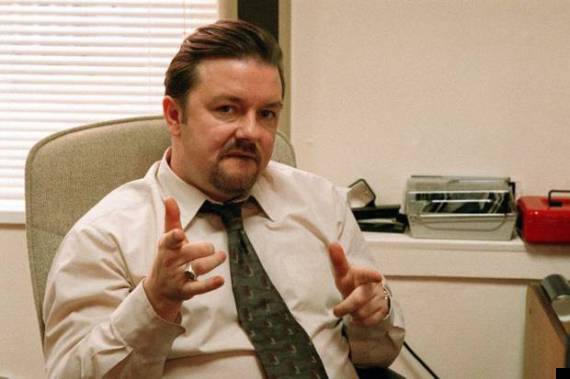 Ricky Gervais as David Brent
NME said the "the biggest laughs so far came during the folky 'Lady Gypsy', which detailed Brent's first sexual experience, 'by a lakeside south of Didcot'".
The Telegraph's Dominic Cavendish wrote: "We're left wanting more."
However, he added: "Brent once played the clown at Wernham Hogg paper-suppliers. Now there's talk of playing Wembley Arena. Hold your horses, I'd say."
Gervais previously spoke to The Sun about performing at Wembley, saying: "It's amazing and hilarious. Having Wembley on the phone to talk about live gigs is far beyond what Brent could ever have imagined.
"I've played Wembley many times as a stand-up and it really is the greatest venue in the world."
Meanwhile, writing in The Guardian, Brian Logan claimed: "This is much more enjoyable than Gervais's own recent stand-up, which displays Brent-esque insensitivity but few of that character's redeeming features. What it isn't, though, is particularly sophisticated musical comedy."
And The Mirror's Mark Jefferies concurred: "The only improvement would be some more Brent gags and mistakes to stop the gig being too serious at any point."
Following the success of his YouTube series Learn Guitar With David Brent, Gervais has reportedly been inundated with offers from major record companies.
Could we soon see him in the charts?