Stan Grossfeld, a two-time Pulitzer-Prize winning photographer from the Boston Globe, captured an iconic moment when Boston police officer Steve Horgan raised his arms in triumph as Red Sox hitter David Ortiz's home run sent Tigers outfielder Torii Hunter head over heels.
As Horgan and the crowd at Fenway exulted in Big Papi's latest big blast, the feeling for Hunter was something altogether different. The nine-time Gold Glove winner made a diving attempt to keep the deep drive off reliever Joaquin Benoit in the park. He couldn't and landed awkwardly in the bullpen just to the left of Horgan.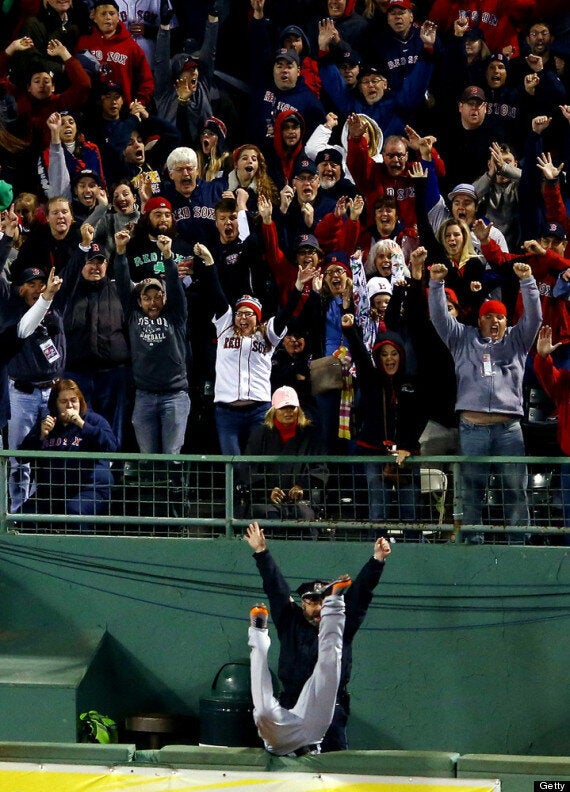 Horgan celebrates Ortiz's hit
"I'm p****d off," Hunter said after the Red Sox sealed an epic rally with walk-off win in the ninth inning, per MLive. "The one guy you don't want to beat you, he beat us. One of the best hitters in postseason history, and this guy hits the ball out of the park and ties the game up and they ended up coming back and winning. I'm pissed. That's the way it goes."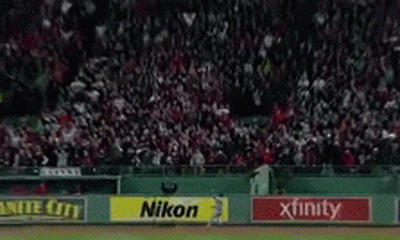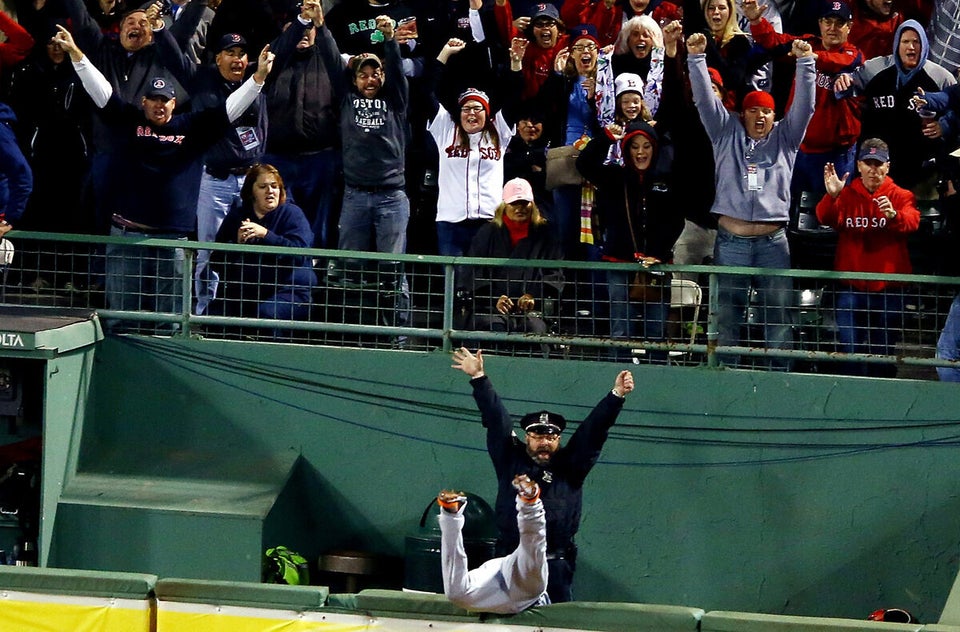 Boston cop celebrates
Horgan was also pictured re-enacting his celebration with Red Sox owner and Liverpool chairman John W. Henry.