Luis Suárez was again accused of diving on Tuesday night after he won Uruguay a soft penalty during their 3-2 win over Argentina.
Argentina defender Sebastián Domínguez was furious with referee Marcelo de Lima Henrique for awarding the spotkick when contact was minimal.
Suárez stepped up to put Uruguay ahead once again in the 33rd minute, as the ball squirmed under Argentina goalkeeper Sergio Romero.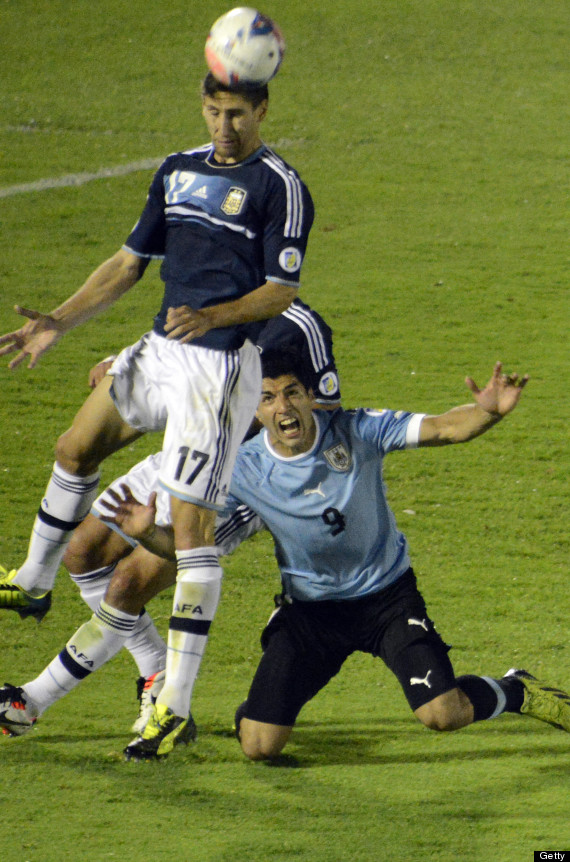 Suárez goes down under minimal contact
The Liverpool forward admitted last season he dived in an unsuccessful attempt to win a penalty in the goalless draw with Stoke.
Only last week, the 26-year-old said, "I don't want to be the same as before."
Uruguay, who finished fourth at the 2010 World Cup, will face Jordan in a playoff next month.