In this solo venture, Merchant plays graphic designer Stuart, a Brit who's had the courage to follow his dream all the way to the Hollywood Hills, but has somehow used up all his dynamism on the way, and emerged a hapless, although humorous outsider, without a hope of grabbing a date with any of the pneumatic lovelies filling his new world.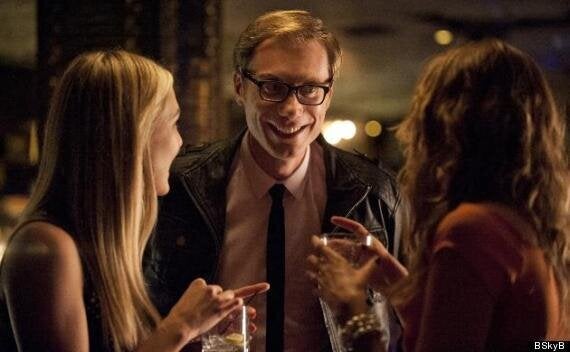 Stephen Merchant having fun with the LA ladies in his new sitcom
But where does he fare in the hapless stakes, defined by his lack of lady luck as much as by his height (6'7")? Well, this show is the extension of a stand-up routine Merchant took on tour a couple of years ago, when he revealed a person committed to a search for romance, but also laced with deep misogyny, parsimony and mistrust, a complex persona glued together with ease by the tireless comedic craftsman.
How truthful is this luckless quest for romance? "It is somewhat embellished for the sake of laughs, remember," Merchant told me then, although the challenge of a singular height he defended more robustly.
"It does define you," he said. "Unless you're this tall, you have no idea - sitting in cars, bending down at doors, just generally being noticed."
Generally getting noticed? Sounds like Rodeo Drive could be the perfect place.
'Hello Ladies' starts tonight, Wednesday 16 October on Sky Atlantic at 10pm. Watch the trailer here...