Gareth Bale has resumed training with Real Madrid and could play against Málaga on Saturday.
Bale has made just one start and two substitute appearances since his world-record transfer from Tottenham and Madrid denied the 24-year-old was suffering with a slipped disc in his back, dismissing the claim as "completely false".
And Real president Florentino Pérez said a "big deal" has been made out of his fitness.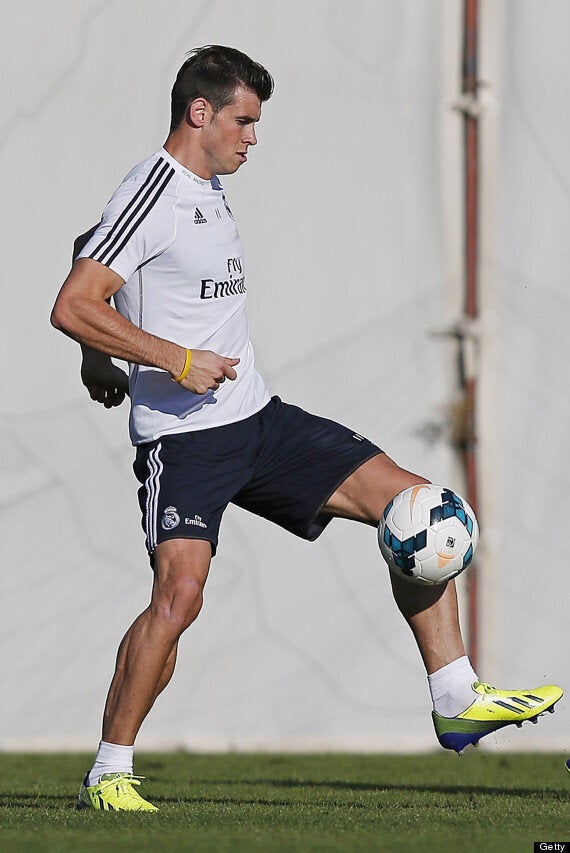 Bale was back in training with Madrid on Wednesday
"(He is) calm and ready, waiting to play on Saturday," Pérez told Punto Pelota.
"Everyone knows that, because he didn't have a good pre-season, he suffered from muscle fatigue in the thigh. He is training well and wants to play and show that all this is just something over nothing.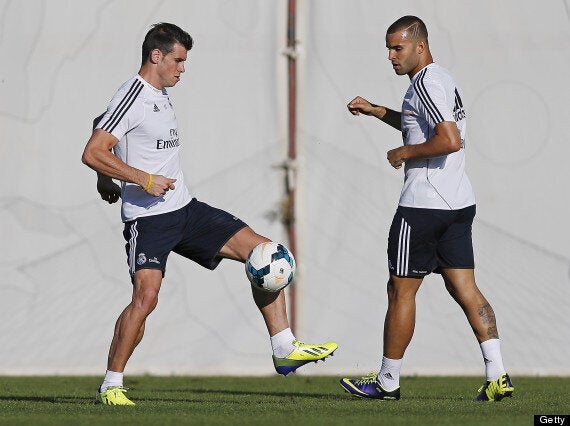 Bale scored on his Madrid debut versus Villarreal
"All of the doctors have made it clear that a small disc bulge is relatively common in elite footballers. Not all athletes have scans, so not all of those that have these disc bulges know they have them. Elite athletes suffer more with the back and can handle it, but this is something normal. A big deal has been made out of something normal."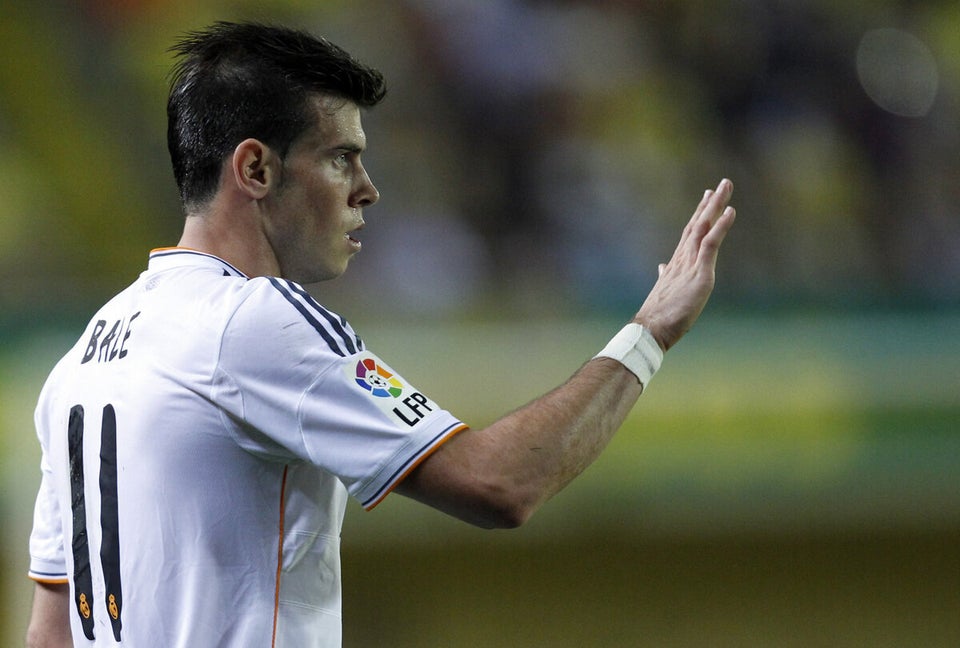 Bale's debut
Pérez added speculation regarding Bale's fitness has unsettled the Welshman and affected his "image and dignity".