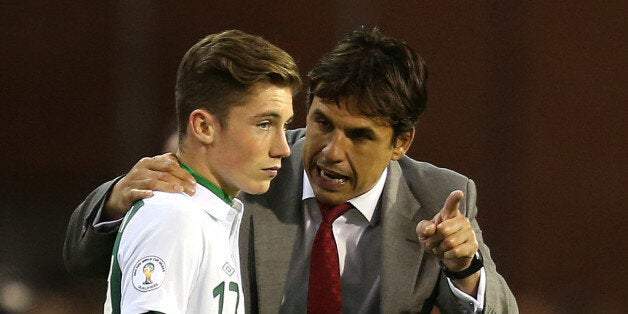 Harry Wilson's grandfather is set to bank £125,000 after betting his teenage grandson would play for Wales - when he was only 18 months old.
The 16-year-old Liverpool academy star made his international debut against Belgium on Tuesday night - scoring a big win for his grandfather the moment he came on as a substitute.
Peter Edwards, 62, walked into a William Hill betting shop in Wrexham in 1999 and bet £50 on the teenager one day playing for Wales, at odds of 2,500-1.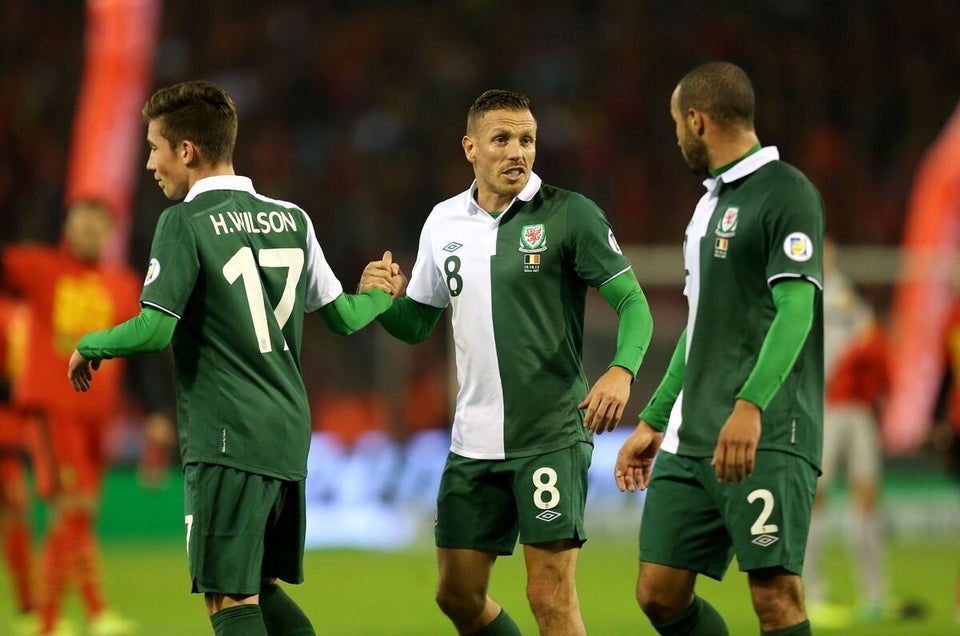 Harry Wilson's debut
The teenager became the youngest player ever to represent Wales in their creditable 1-1 draw in Brussels. The life-changing moment instantly gave rise to another when Mr Edwards decided he would retire with immediate effect on the proceeds of his win.
He made the decision in his caravan in Buckingham, where he was working, nervously watching the international clash on his iPad.
The electrical contractor, of Corwen, Clwyd, North Wales, works away from home most of the year, spending one weekend a fortnight with wife Dorothy, 58.
"She is over the moon. I retired immediately. I told my manager yesterday that if Harry plays I wouldn't be coming back," he said, speaking from his home today.
"I've retired one year early. I have come home now and will not be going back. Not bad for a daft bet."
He said he put on the original bet on a whim after seeing how Harry liked playing with a football even as a toddler.
"He used to chase the ball around the front room on his hands and knees even before he could walk, that's what gave me the idea. But I hoped the bet would come up."
Popular in the Community