Ben Daniels is the new name above the shop when 'The Paradise' returns to BBC One this Sunday evening, with his character married to Lady Katherine, in a pairing he calls "the new Den and Ange".
"He loves and loathes her," chuckles Daniels. "He finds her beguiling and infuriating in equal measure."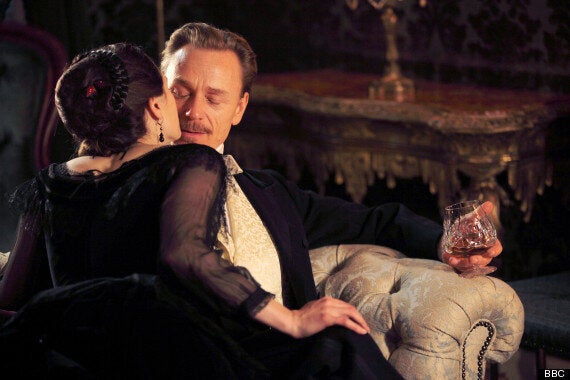 The new Den and Ange? So says Ben Daniels, new star of 'The Paradise'
Daniels plays Tom Weston, an officer awarded the VC for bravery and now given the keys to the shop in the second series of the hit drama set in the northern department store.
"He's a tricky man," describes Daniels. "He owns The Paradise, but something happened to him during the Indian Mutiny that scarred him, he's harbouring a secret that threatens to surface throughout his day-to-day life, so he's constantly terrified and haunted. Everyone's potentially harmful, no one's to be trusted."
Daniels is in demand both sides of the Atlantic, also with a big role in Netflix hit 'House of Cards' sometimes to absurdly busy effect.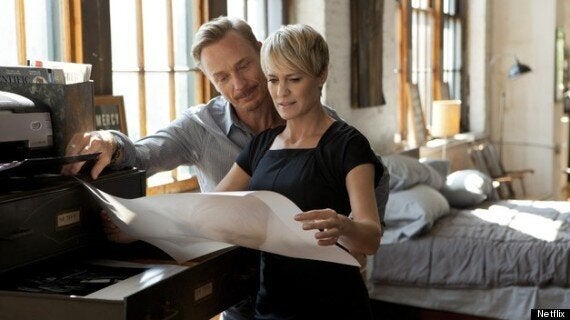 Ben Daniels with Robin Wright in Netflix reboot of 'House of Cards'
"One weekend, I finished filming in the UK on the Saturday, flew to America on the Sunday, and was on set for first thing Monday morning. I was absurdly jet-lagged, and I discovered that not only was it a long six-page scene, but Jodie Foster was directing. There was nowhere to hide. But these are the things you wish for when you're starting out, so I wasn't going to turn it down."
Despite his current royal run, for some people, Ben Daniels will always be Finn Bevan, husband of Mia (Amanda Holden), great one-time love of Allie Henshall (Sarah Parish), in hairdressing drama 'Cutting It', something he giggles at when I bring it up.
"That's so random, because everybody's been asking me about 'Cutting It' today, out of the blue. And I had a text from Amanda only yesterday telling me about a cast reunion in the New Year..."
Well, then, that must be a sign. 'Cutting It: The Movie', anyone?
'The Paradise' returns on Sunday 20 October at 8pm on BBC One. Pictures below...
Related