Albert Square is set for a chilling Halloween as Michael Moon's plot to grab his daughter Scarlett back from Janine goes dramatically wrong.
First look photos from EastEnders' Halloween special show Michael (Steve John Shepherd) plotting with smitten Alice (Jasmyn Banks) as a murder storyline unfolds.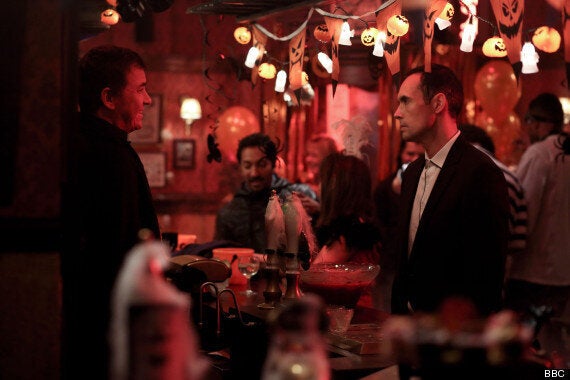 Michael Moon at The Vic's Halloween party
Alice will put Michael's doping plan to get rid of Janine into action, while Michael heads to the Halloween party at The Vic.
However, all will not go to plan and, as Janine and Michael go head to head, Alice will find herself in the middle.
One of the three will be killed, but can you guess who?
Speaking to Digital Spy about Michael's plan to kill Janine, actor John Shepherd said: "He hates her, because she is a ghastly human being. I think he is much maligned and misunderstood - beneath the façade lies essentially a good man."
And asked if Michael ever loved her, he added: "There was the germ of something remotely approaching love once, but any warm feelings were extinguished when he realised what a corrosive woman she is."
Take a look at the pics from the forthcoming episodes, set to air on Thursday 31 October and Friday 1 November, below...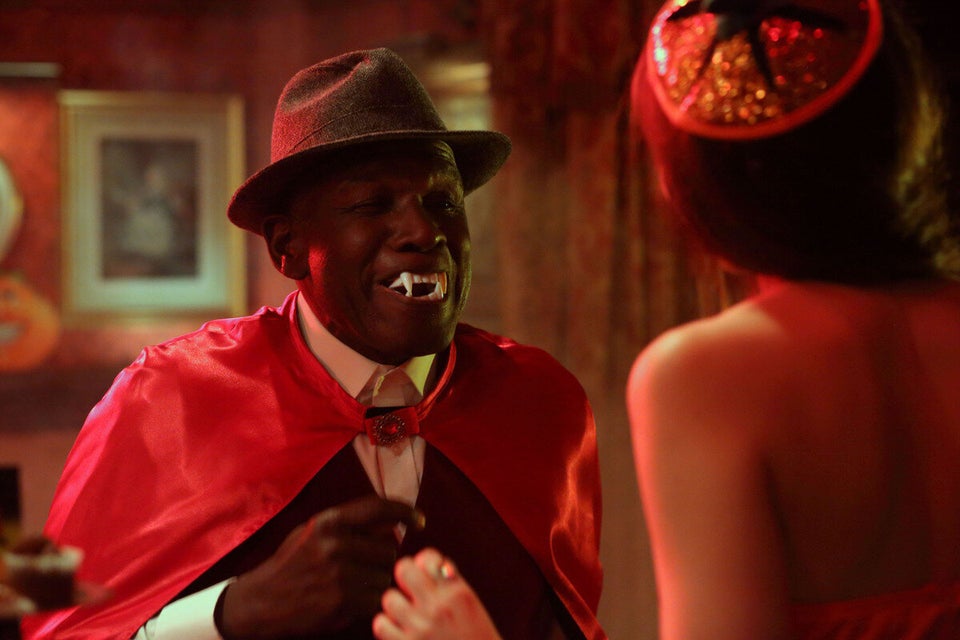 EastEnders Halloween Party