It's been a long ten weeks before this grand 'Great British Bake Off' final and, while some things were different, other things were satisfyingly the same.
By way of novelty, we got to see proud families and partners this week, and they were all lovely, along with some completely sweet pictures of our finalists growing up.
Within 10 short minutes and the first challenge - a savoury picnic pie - Ruby was her charmingly self-deprecating self - "it doesn't look very good" - and comparing her skills with those of Frances - "it's like turning up in the same dress as a Brazilian supermodel".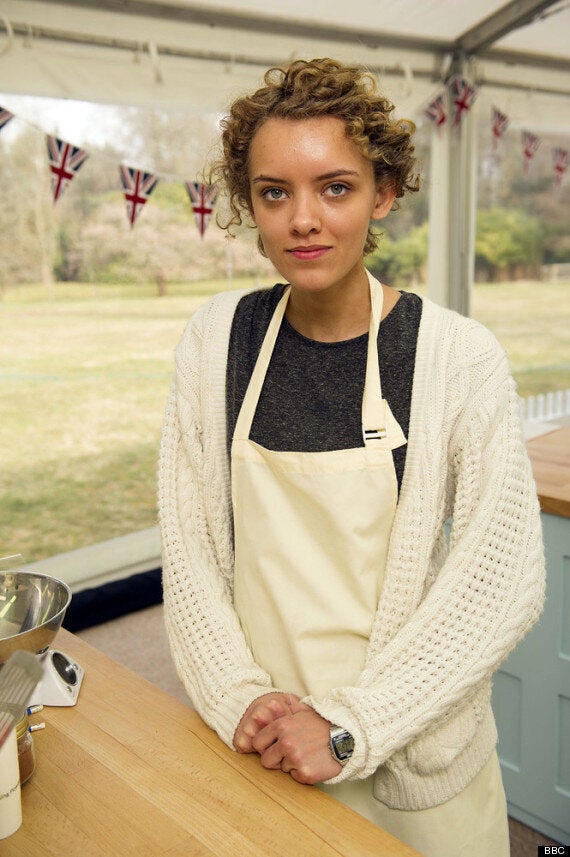 Ruby's moaning began before the ovens had warmed up
Meanwhile, I did detect some bias in the ranks. While Mary Berry and Paul Hollywood raised barely an eyebrow at Kimberley's little pink pigs, one mention of an ingredient from Frances and it was all... "there's an enormous amount going on in there". Hmmm.
And guess what! I'm presuming that we weren't all completely surprised to discover that Ruby's pie wasn't the disaster she'd anticipated. "Oh, there's layers in it,"she said, of her sublime first offering, before she suddenly... became Kimberley!
"I've spent the whole competition dreading being compared with Frances, but actually it was favourable," she goofed. Err, pipe down, your royal mugness. I think we preferred you when you weren't very happy.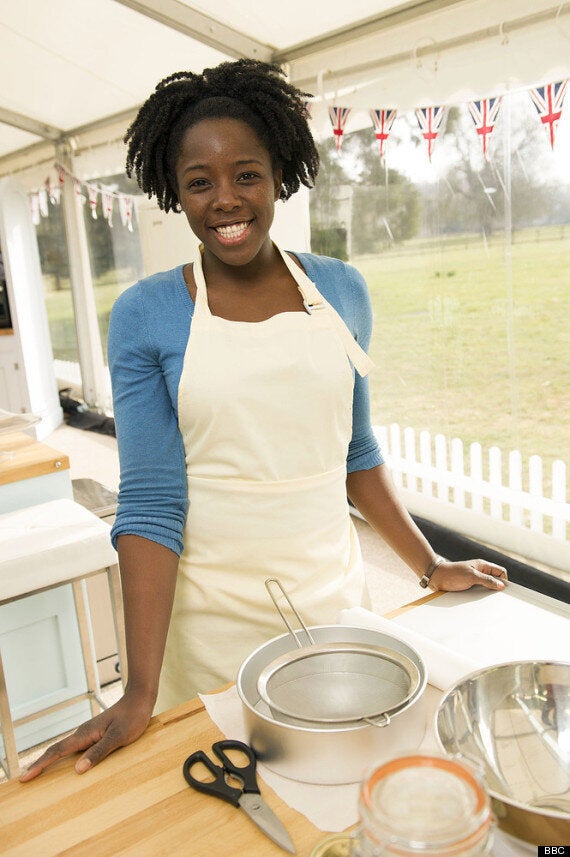 Kimberley had a big chunk of humble pie in the signature, but was soon back on form
Onto the pretzel technical challenge, and humbled Kimberley was back on form, giving us cookery lessons all the while. Which was actually quite interesting. Because, let's be honest, as Ruby pondered, "Who cooks a pretzel?" Kimberley, as it turned out.
Finally, the show stopped with the show stopper, a blooming great wedding cake, and we got to compare softy Kimberley's base layer "my boyfriend's favourite" with Ruby's approach to weddings - "an exercise in narcissism"! Wow. Inside that soft denim glove was a hard-boiled egg, finally revealed.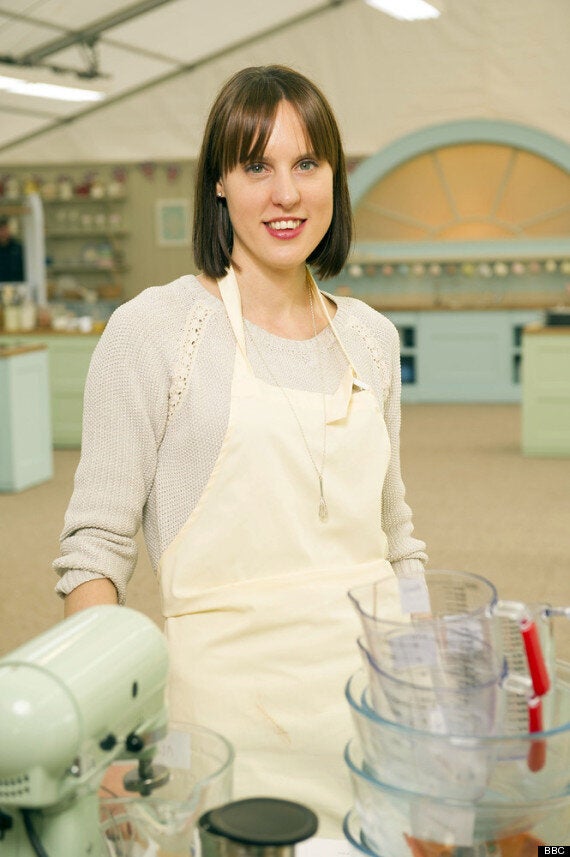 In the bag for Frances, ultimately
But, in the final hour, what should have always been Frances' natural home - the opportunity for lots of style AND substance - turned out to be one of her finest hours, with a stunning confetti effect running down the cake, and the title was all but in the piping bag.
There was time, too, for group hugs galore, chinks of champagne glasses and many, many tears. And there, in the background, was a final sighting of a billowing tent with lots of empty tables, abandoned whisks and memories of another group of sweet, hardworking contestants who have frustrated and inspired us in equal measure. Please, please can the BBC1 revamp not change a thing - and can we please just have Howard back too?