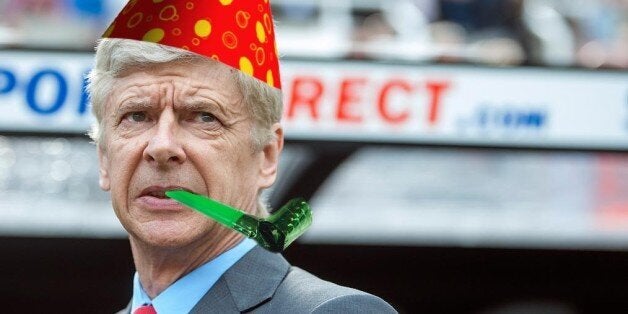 The Frenchman is also celebrating being club's longest-serving manager and most successful in terms of titles won, having led Arsenal to 11 pieces of silverware since joining the north London club in 1996.
Arsenal host Borussia Dortmund at The Emirates stadium tonight in a mouth-watering Champions League clash.
Wenger said "I don't want them (the players) to play for my birthday, I want them to enjoy playing together. If I can enjoy it as well, even better.
"A good game for me is the best present. I get cards and phone calls but, honestly, if nobody reminds me I forget, It was always like that. Even when I was 25 or 30, I never thought it as a special day, but people remind you.
"When you say to me I am at 64, I look behind me! Who is this guy who is 64? You never believe you are 64. When you are 50 you don't believe you are 50. The only thing that is good is that internally you are still young, externally you become old."
Take a look at our gallery below which will be guaranteed to even put a smile on Arsène Wenger's face.