Josh Sundquist, for the uninitiated, is an American Paralympian, a motivational speaker - and amputee.
He's also a very funny and creative guy whose Halloween costumes over the past few years have been inspired.
And now, as he describes in the video above, he's unveiled his brand new one - and it even beats the previous years' 'partially eaten gingerbread man' and 'leg lamp'. Ladies and gentlemen, we bring you... THE FLAMINGO: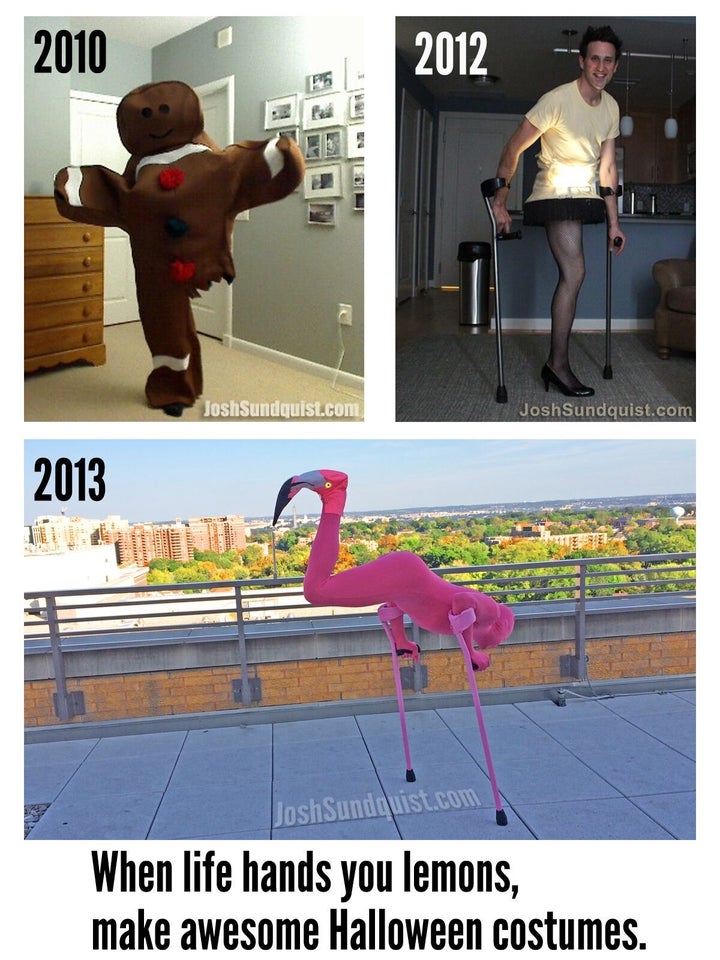 Truly inspired. And inspiring.
Popular in the Community