Yep, 1D's party-loving fashionista has ditched the black skinny jeans for a pair of white chinos and a bright purple top for a spot of golf. He's even swept that curly mop of hair, loved by millions, back with a hair band. Sob.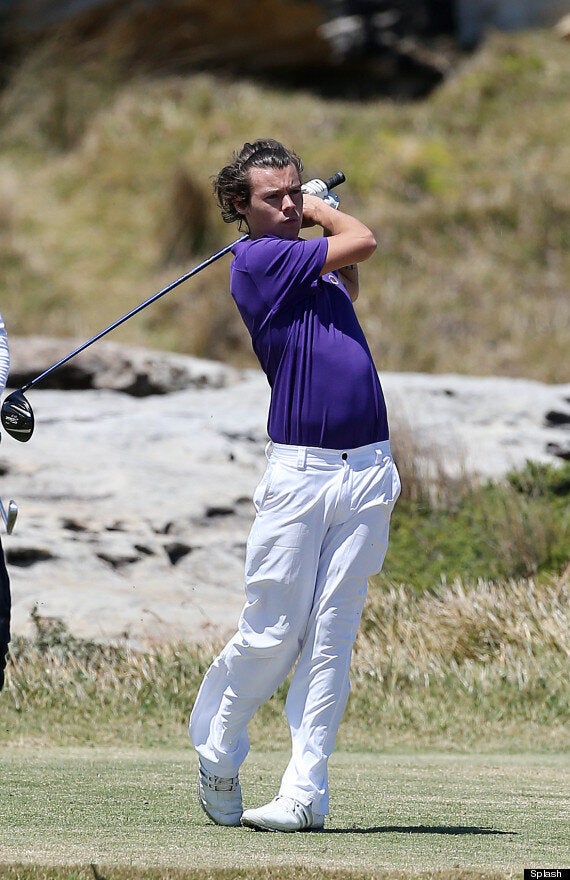 Harry Styles on the golf course
Harry was enjoying some down time from his band's Take Me Home world tour Down Under as he spent a day on the golf course with Australian tennis player Pat Rafter.
This isn't the first time Harry and Pat have hung out. The tennis star previously gave Harry a lesson is his game, which you can watch in the video below...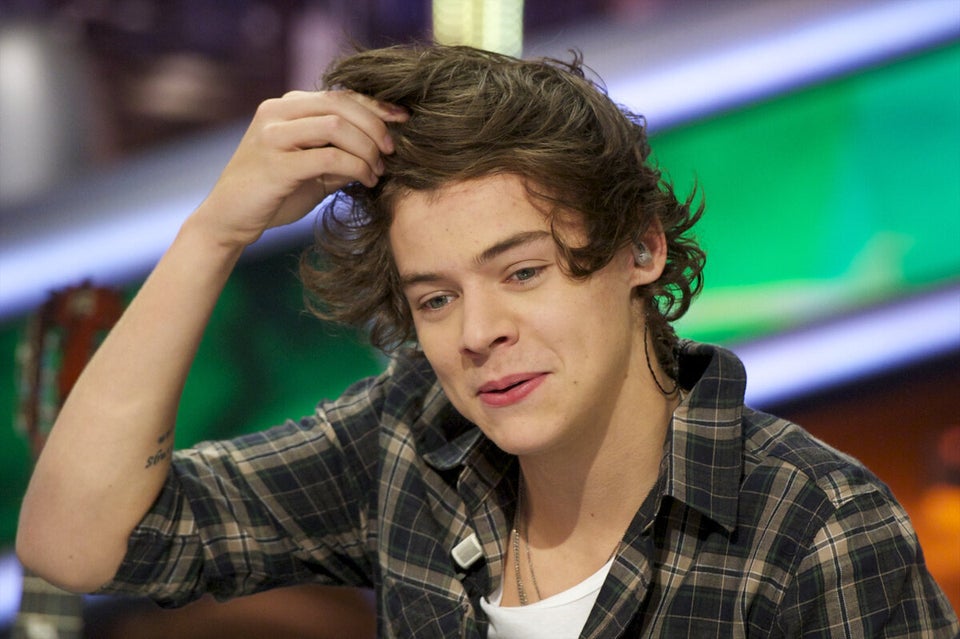 19 Reasons Why We Love Harry Styles
Related