Every now and again a popstar from days gone makes a comeback and shocks us. Today it's S Club 7's Tina Barrett who at 37 doesn't look a day older than her previous incarnation.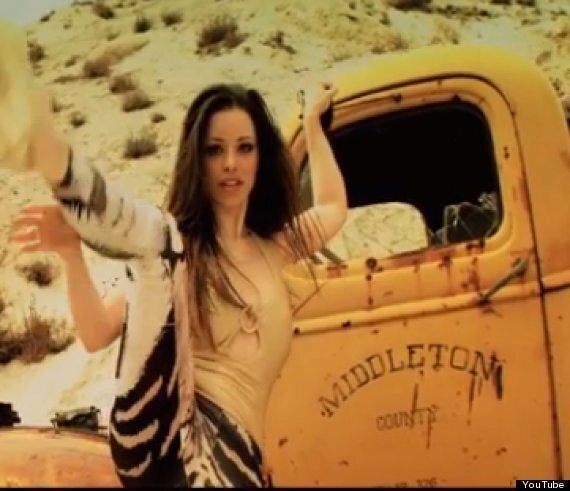 In the noughties Tina was constantly in the charts after she joined S Club in 1999 at the age of 22, along with members Paul Cattermole, Jon Lee, Bradley McIntosh, Jo O'Meara, Hannah Spearritt and Rachel Stevens and now she's making another bid for success with her raunchy new single, 'Makin Me Dance'.
S Club 7, who were created by former Spice Girls manager Simon Fuller and had four UK number one singles with hits like 'Don't Stop Movin', have been rumoured for a proper reunion for years, but now it's clear Tina is still busy doing her own thing. S Club 7 backstage in the gardens of Buckingham Palace Monday 3 June 2002
Watch Tina's new video above and marvel at that high-kick...
WATCH: S Club 7's best songs...
Popular in the Community