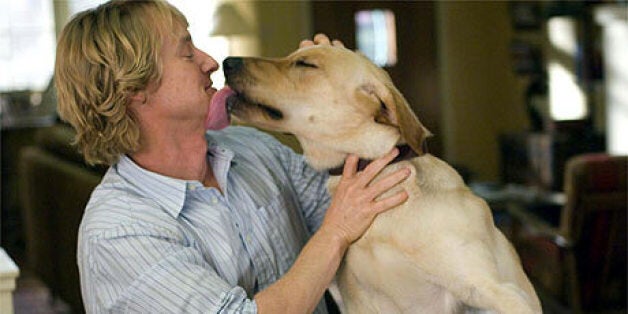 Stick an animal in front of a camera and you're guaranteed to get an "awww" but which flicks have been making us teary-eyed over our fluffy friends for years?
Disney is the undisputed king of filmmakers that tug at film-goers' heartstrings with tales of friendship and loss. And over the years we've also seen a tragically enslaved gorilla in 'King Kong', geese orphans in the lip-trembling 'Fly Away Home' and the 'Citizen Kane' of animal tearjerkers, 'Bambi'.
Ahead of 'Marley and Me 2: The Puppy Years' being shown on UK TV for the first time this weekend, we've compiled the top 10 animal film tearjerkers. Take a look at them in our gallery below and let us know which one made you weep the most...
'Marley and Me 2: The Puppy Years' airs on Saturday 26 October, 5pm on Movie Mix; Sunday 27 October, 3pm; Monday 28 October, 7pm.
And 'Fly Away Home' is on Friday 1 November, 2pm on Sony Entertainment Television.