It's been 20 years since Naomi Campbell famously ate catwalk after falling over in a towering pair of platform shoes during a Vivienne Westwood fashion show - but she's finally mastered walking in them.
The 43-year-old supermodel was reaquainted with exactly the same pair of heels that proved too much for her two decades ago during an appearance on this week's 'Jonathan Ross Show'.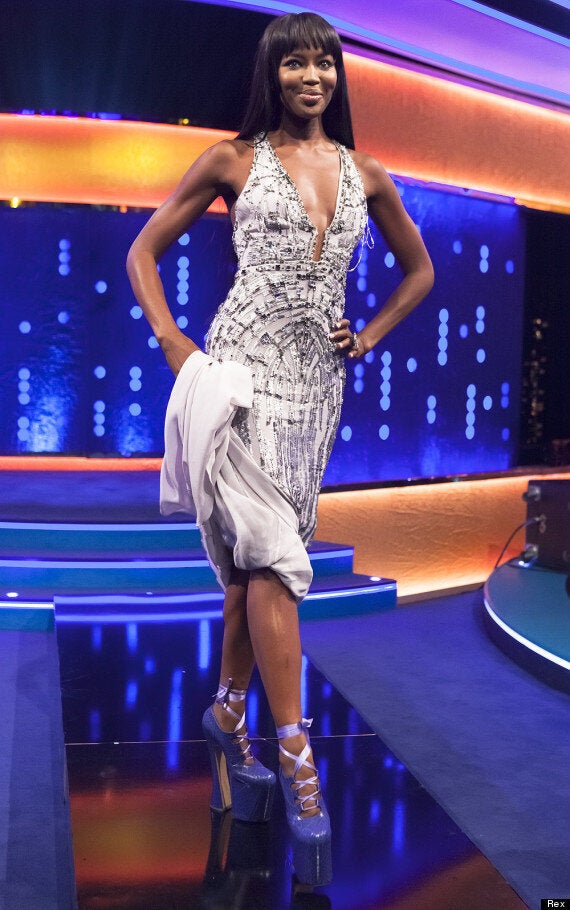 And after a gentle bit of coaxing from the host - who had somehow managed to persuade London's V&A museum to loan them out - the catwalk queen popped them on and finally managed to walk in them without tripping up.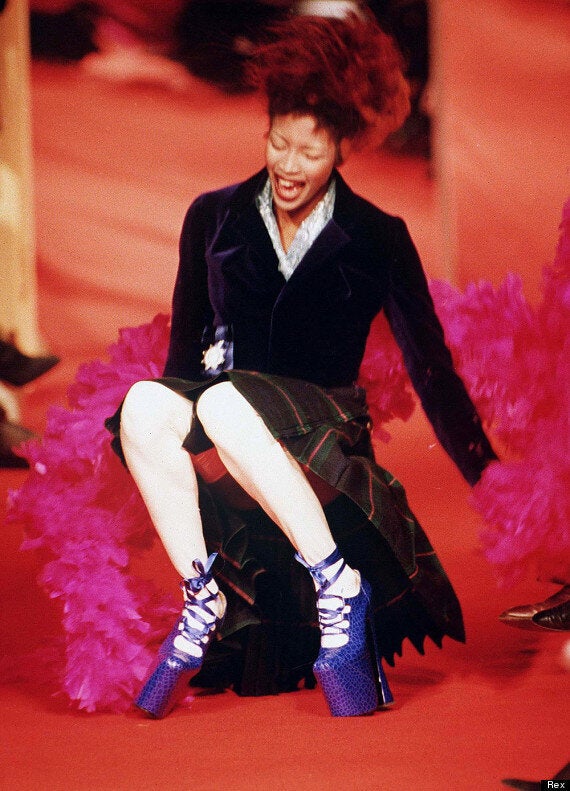 Naomi Campbell took a tumble in the platform shoes during a fashion show in 1993
And anything Naomi can do - Louis Walsh can do errrrm, better.
The 'X Factor' judge - who was also on the show - got in on the act and strutted his stuff in the shoes on the makeshift catwalk.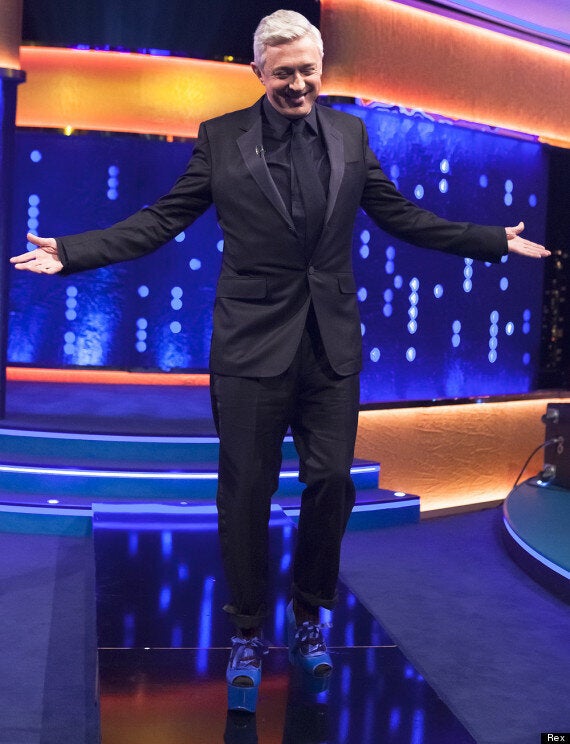 Suits you sir: Louis Walsh managed to stay upright in the heels
During her interview, Naomi also opened up about her past battles with drugs.
'I'm happy where I am today," she said. "I live in the day. I stay in my day and I'm happy. I don't want to go back [to drugs].
"I think everyone comes to their conclusion no matter what it is that you're addicted to.
"You can be addicted to work. All it is is an escapism. It's escaping something, no matter what. For me, I came to my realisation at 29 that I didn't like myself the way I was, and that was it.
"Every day is a new day; I'm no perfect human being. I'm just living and I'm just breathing."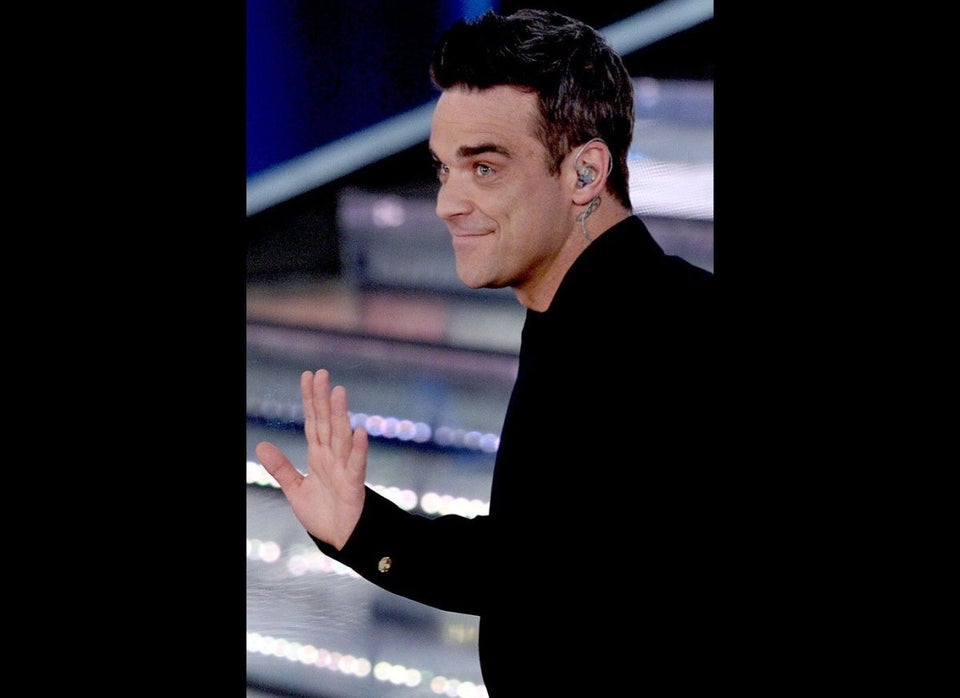 Celebrity Divas