More than 60% of women aged 35 to 45 who do not have children but want them feel judged for "leaving it too late", a poll has found.
The survey of 500 women revealed friends and family are the ones who put the most pressure on.
Some 40% of women said they were too embarrassed to talk about fertility, with the majority not feeling comfortable discussing it with family and friends.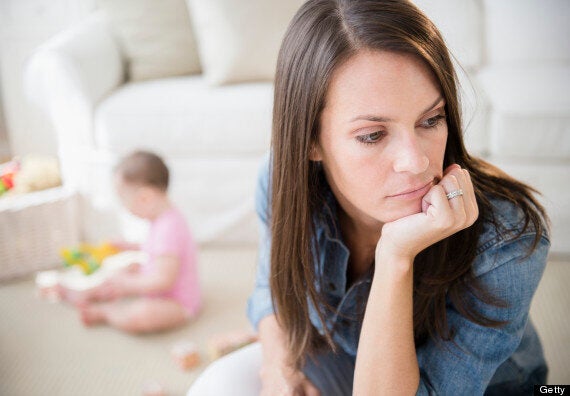 The survey was of women still wanting children, including those undergoing fertility treatment and women still hoping to find the right partner to have children with.
It was carried out by the charity Infertility Network UK with funding from the pharmaceutical company Merck Serono.
Of those women who had already undergone fertility treatment, 46% waited four months or longer before a clinical assessment and 29% waited over a year before receiving any treatment.
Clare Lewis-Jones, chief executive of Infertility Network UK, said: "We need to promote a more open discussion about fertility, which is one of the key aims of our new National Infertility Awareness Week.
"Feelings of embarrassment and being judged are ultimately preventing some women seeking the help they need for their fertility problems."
Tim Child, medical director at the Oxford Fertility Unit at the University of Oxford, said: "Many couples are leaving it too long before discussing their fertility options with a healthcare professional.
"With new and ever more successful options for treatment becoming available, it is very important that women and their partners follow guidance on seeking prompt advice from their GP or a fertility specialist if they are concerned about their fertility.
"Patients should also be aware of the choice they make when they delay trying to conceive and the impact this can have on the chances of natural conception, as well as the treatment they are entitled to under the NHS."
According to Parentdish editor, Tamsin Kelly, women of slightly older age are well aware of their biological clock, so constant reminders might just be making matters worse.
"It's so deeply patronising to think that women in their mid 30s and later aren't all too aware that their time for having children without intervention is slipping away.
"Of course they know, and are reminded every single month – without family and friends butting in (however well meaning).
"On Parentdish we feature two very popular columns, 35 and Suddenly Single, which tracks the heartache of a married woman realising her husband cannot be persuaded to have children and therefore separating, and I'm not infertile, the emotional and physical roller coaster of trying for a baby at 40.
"Life isn't an easy tick list of career, relationship and then children."