Paris Saint-Germain forward Zlatan Ibrahimović has escaped with a warning for pretending to aim a gun at the Toulouse bench last month.
The Swedish striker made the gesture as he was substituted shortly after a clash with Toulouse midfielder Abel Aguilar, who had struck him on the neck.
Many suggested Ibrahimović was actually targeting Jonathan Zebina, who he clashed with at Juventus.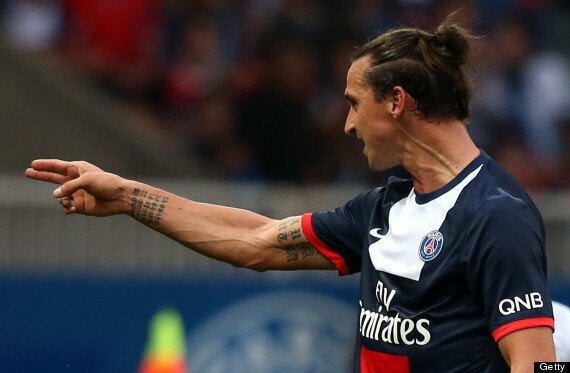 Ibrahimović aims his "gun" at the Toulouse bench during PSG's 2-0 win
During one training ground incident, Ibrahimović claims he punched Zebina after the Frenchman had headbutted him, although Zebina disputed that before PSG's 2-0 win over Toulouse on 28 September.
Ibrahimović, who scored four goals at Anderlecht on Wednesday night, received only a warning from the French Football Federation