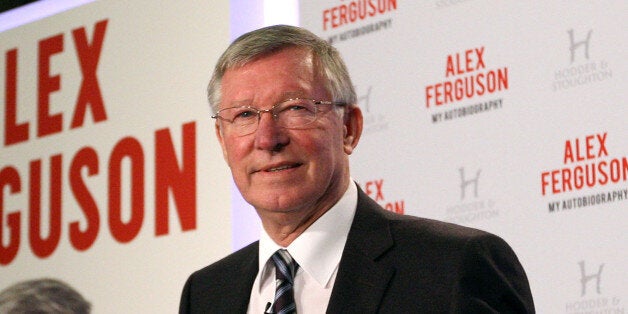 Sir Alex Ferguson's autobiography was released amid a wave of publicity, as several targets responded in the days following its release.
ON UNITED'S FLOTATION ON THE STOCK EXCHANGE
"From the moment Manchester United became a Plc in 1990..."
United became a Plc in 1991.
ON ROY KEANE'S TIME AT UNITED
"We paid £3.75 million for Roy Keane, which was a transfer record at the time, but we had 11 years out of Roy."
Keane played for United for over 12 years.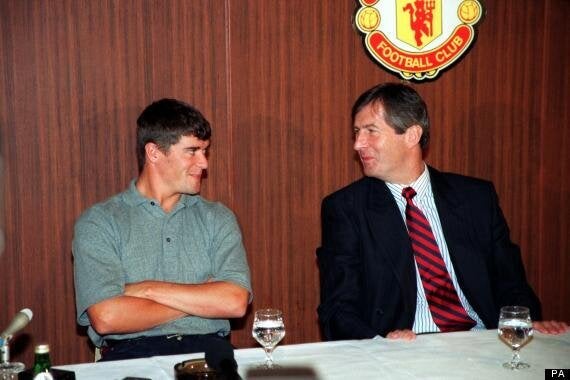 "What year would you like to forget, Roy?"
ON DENIS IRWIN'S MISTAKE AT ARSENAL
"I remember a game at Arsenal, when Denis allowed Dennis Bergkamp to score late in the match, and the press said: 'Well, you'll be disappointed with Denis,' and I replied: 'Aye, well he's been with me for eight or nine years and he's never made a mistake."
Ferguson is possibly referring to Bergkamp's goal in a 1-0 Arsenal win in November 1995, which was scored after 14 minutes. Irwin joined United in 1990.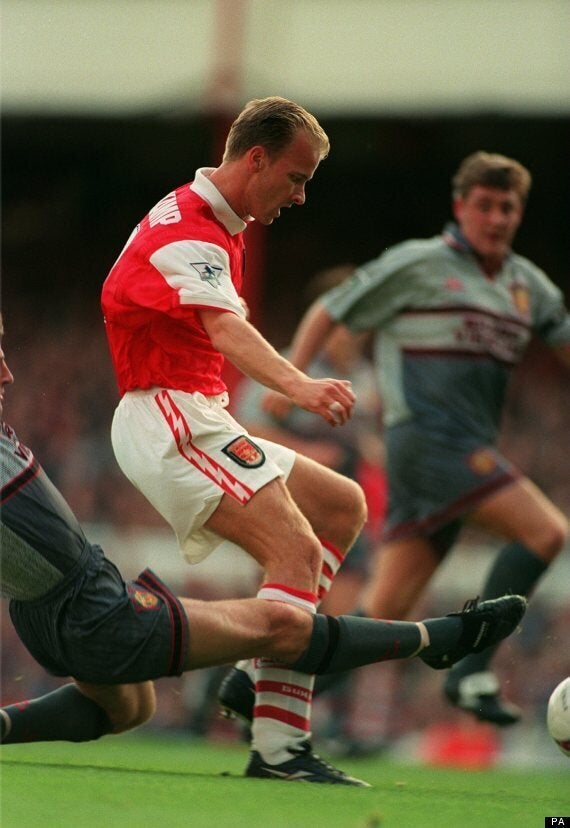 Irwin, just out of shot, lets Bergkamp in for Arsenal's winner in 1995
He could, however, be referring to Bergkamp's goal in United's 2-1 win in February 1997, when Irwin had been at United for less than seven years.
ON PETER SCHMEICHEL CHASING A GOAL AT WIMBLEDON
"Against Wimbledon in the cup one year, Peter Schmeichel went up to chase a goal and we left Denis Irwin on the halfway line against John Fashanu."
ON GIANFRANCO ZOLA'S GOAL VS UNITED IN FEBRUARY 1997
"Oh the stick Pally got that day. Bryan Robson said: 'Any chance of you staying on your feet?'"
Bryan Robson joined Middlesbrough as player-manager in 1994.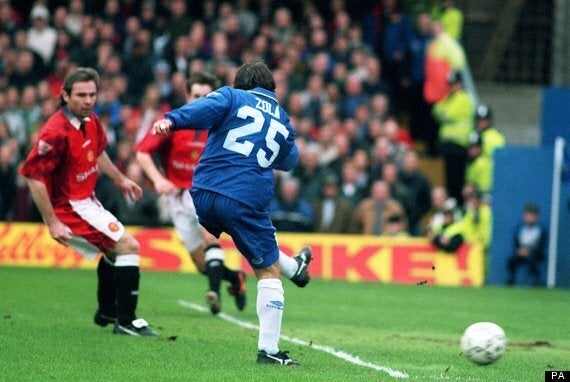 Zola scores, with Pallister off his feet and Robson in Middlesbrough managing a team
ON JAAP STAM'S "TRANSFER TO ROMA"
"They looked at the transfers of Jaap Stam to Roma and Massimo Taibi to Reggina."
ON WAYNE ROONEY'S FIRST COMPETITIVE ENGLAND START
"He was then picked by Sven-Göran Eriksson for the vital World Cup qualifier against Turkey."
It was a European Championship qualifier.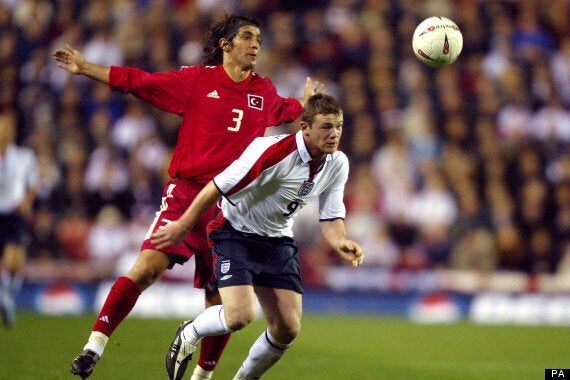 Rooney terrorised the Turks in an April 2003 qualifier
ON JUAN SEBASTIÁN VERÓN AND GABRIEL HEINZE'S "FALL-OUT"
"There was another [fall-out] with Gabriel Heinze at Portsmouth. Heinze was ready to fight him. But no, he was not a disruptive influence."
Verón left United in 2003 and Heinze joined the club in 2004.
ON HENRIK LARSSON'S FINAL UNITED MATCH AT MIDDLESBROUGH
"We were winning 2-1 and Henrik went back to play in midfield and ran his balls off."
ON JAAP STAM'S "SEMI-FINAL" AGAINST UNITED IN 2007
"He ended up playing against us, aged 36, in the semi-finals of the Champions League."
Stam played against United in the last 16 of the Champions League, aged 32, in 2005. He left Milan a year before, in 2006.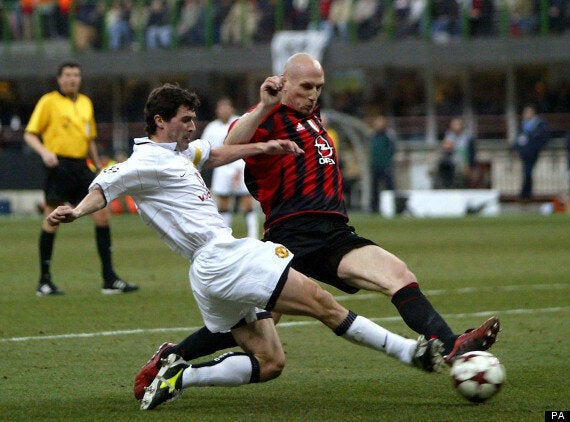 Jaap Stam playing against United, definitely not in 2007
ON EDWIN VAN DER SAR'S PENALTY DIVES DURING THE 2008 CHAMPIONS LEAGUE FINAL SHOOTOUT
"Edwin kept diving to his right. Except for the penultimate Chelsea kick, which Salomon Kalou took, when Edwin dived to his left."
Van der Sar dived to his left for Michael Ballack, Frank Lampard and Ashley Cole's penalties. He dived to his right for Kalou's penalty.
ON DAVID'S DE GEA'S MISTAKE AT ANFIELD
"By the time we played Liverpool in October, he conceded the first goal from a corner kick."
De Gea made this mistake in the FA Cup fourth-round defeat in January, not the Premier League draw.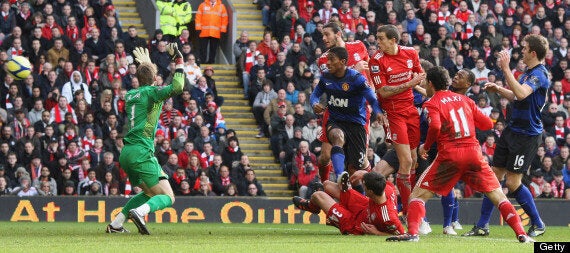 De Gea conceding from a corner kick at Anfield in January, not October
ON UNITED NAMING A STAND AFTER HIM
"The Sunderland players, O'Shea, Brown, Bardsley and Richardson, all former United men, were smiling broadly and very appreciative."
O'Shea was not in the Sunderland squad.
ON UNITED'S WIN VS SWANSEA IN MAY 2012
"We scored one in the second half."
United scored both of their two goals in the first half.
Popular in the Community