The film world is paying its respects to Antonia Bird, one of Britain's leading female film and TV directors, who has died of cancer aged 62.
She was known for 1990s films including Priest, Face and Ravenous, all starring actor Robert Carlyle.
Carlyle wrote on Twitter: "Such a sad day today. RIP Antonia Bird. Farewell my beautiful friend."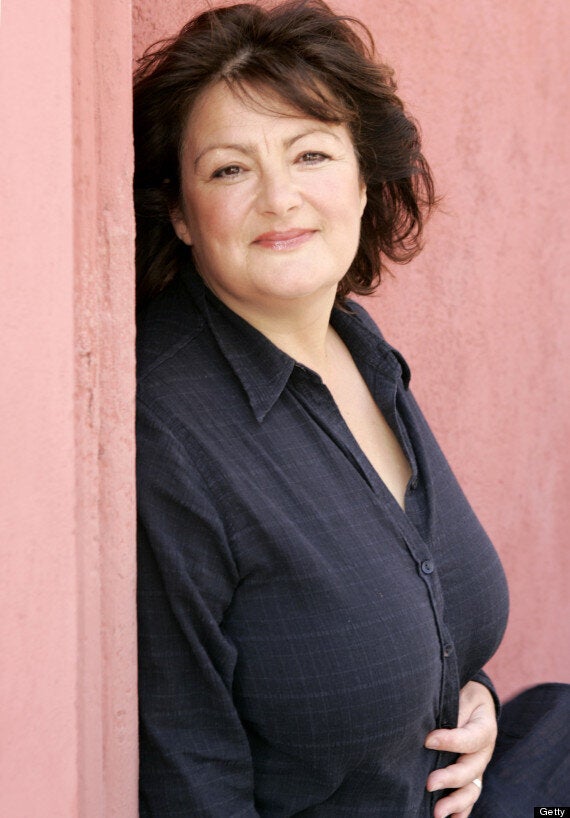 Novelist Irvine Welsh, who was a partner with Bird in the British film production company 4Way Pictures alongside Carlyle and film maker Mark Cousins, paid tribute to "our top Bird" and said she made "amazing films".
Her partner gave a statement to the BBC which said she died on Thursday after a seven-month struggle with the rare anaplastic thyroid cancer.
She had an operation to remove a large tumour in April, it said.
"Despite a determined fight, she had come to terms with the inevitable in the last few weeks and died peacefully in her sleep," the statement added.
Bird's TV credits included Spooks, Cracker, the first series of EastEnders in 1985 and this year's BBC One drama The Village.
Born in London, she started her career in professional theatre just after her 17th birthday in 1968 and took on various roles in regional theatres including directing, acting, stage management and publicity.
She became a resident director at London's Royal Court Theatre in 1978, before switching to TV in the mid-1980s.
Bird won best single drama awards at the TV Baftas for 1993's Safe, a BBC Two drama about homeless teenagers, and 2000's Care, which focused on sexual abuse in children's homes.
She also won a Bafta Children's Award in 2009 for poetry documentary Off By Heart.
Actor Nico Mirallegro, who worked alongside Bird on The Village, wrote: "I'm so pleased that I got the chance to learn from and work with such an inspirational person. Loved everything about her."
Cousins commented: "So touching to see all the tributes to director Antonia Bird. The thing now is to make her work available and get it seen."
Paying tribute to Bird, writer of The Village Peter Moffatt said: "From a writer's point of view she was wonderful because she listened so hard to the script.
"If she didn't understand what you were after she'd talk to you until she did and if she didn't agree with it, you'd bash it through until you were both happy.
"You absolutely knew that she'd put what you'd both agreed on the screen. Film-making is a collaborative process and it doesn't work if the writer and director don't trust each other. I trusted Antonia completely. Completely devastated that she's gone."
Star of The Village, John Simm, said: "Antonia's film Priest had a profound effect on me as a young actor, so I was thrilled to be able to tell her as much when we eventually had the chance to work together.
"She was a passionate, attentive and incredibly trusting director. Her brilliant work on The Village I think is a beautiful example of her talent, and it's a tragedy that it turned out to be her last.
"I feel honoured to have worked with her and known her for a time. Antonia was a unique and wonderful talent and a truly lovely person, she will be greatly missed."