David Beckham has been involved in another car crash in Los Angeles.
Becks was not hurt in the incident which happened outside his Beverly Hills home on Friday and left his black Range Rover damaged.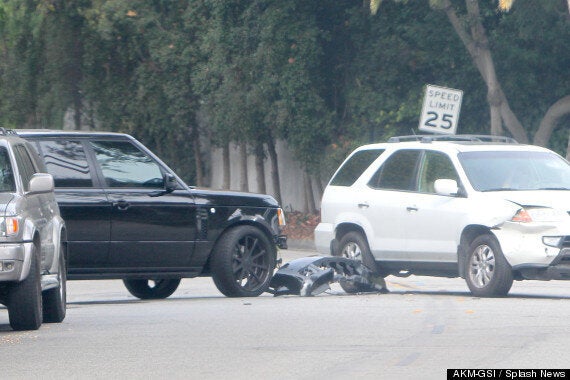 David Beckham's Range Rover after the crash
The accident, which tore the former England captain's car's front bumper away, will not spark legal claims.
The source told Sky: "No one was hurt and there was no need for drivers to exchange details."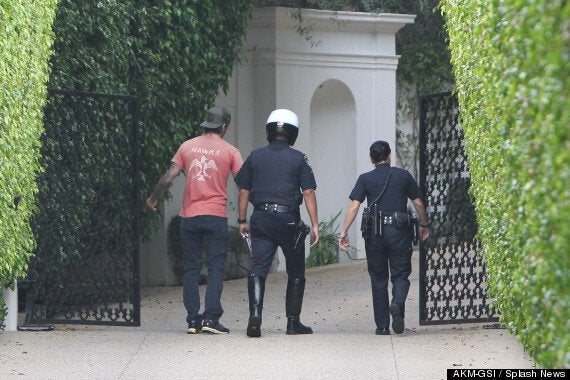 It's not the first time David and Brooklyn have been in a car crash together.
Back in 2011 the two were involved in a multiple-car pile-up on one of the busiest freeways in Los Angeles.
After retiring from the pitch earlier this year Golden Balls has said he is enjoying having more time to spend with his family.
In an interview with The Times magazine, he revealed he has more time to dedicate to the routine of being a dad, including sharing bacon sandwiches with his youngest child, Harper, as he takes her to playschool.
He also admitted he does the majority of cooking at home, using the skills he learnt from a six month culinary course he took while living in Italy and playing for AC Milan.
"Actually, I love cooking. It relaxes me. The kids love it too. Especially when I make Milanese risotto with saffron," he said.
And he added: "I have been away such a lot with my career. I just feel that when I am with them, I should do everything possible."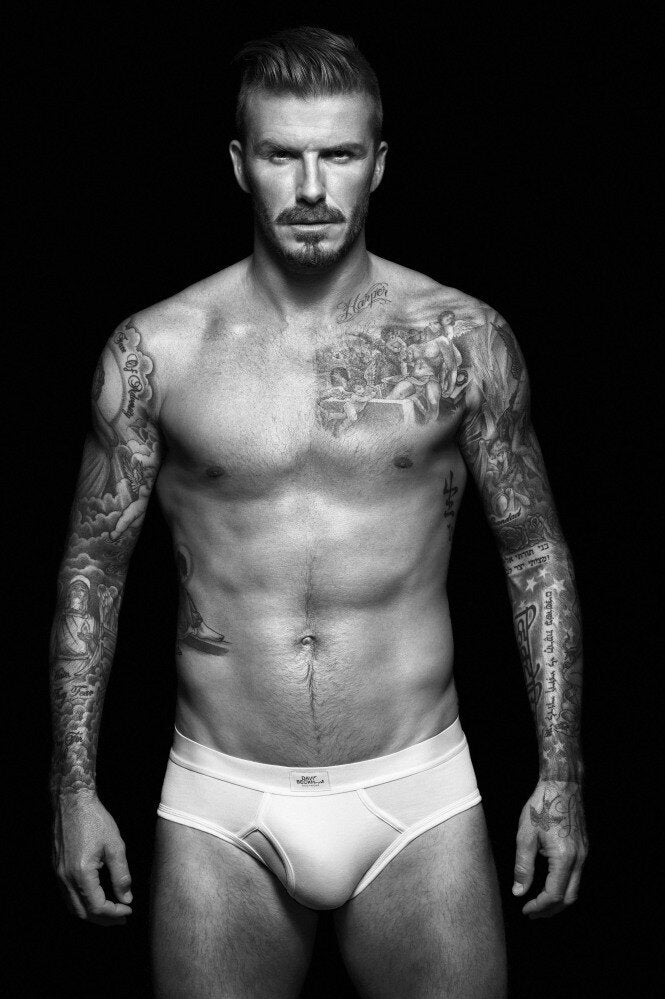 David Beckham Underwear Pics
Popular in the Community