The adverse weather in Britain was also experienced in Holland, where Ajax's coaching staff and players had a lucky escape after their training roof collapsed.
Coach Frank de Boer and his squad were preparing for Tuesday's KNVB Beker Cup tie with amateur side ASWH, when they decided to leave the adidas miCoach Performance Centre they were training in.
Only later on they discovered it had blown down in high winds.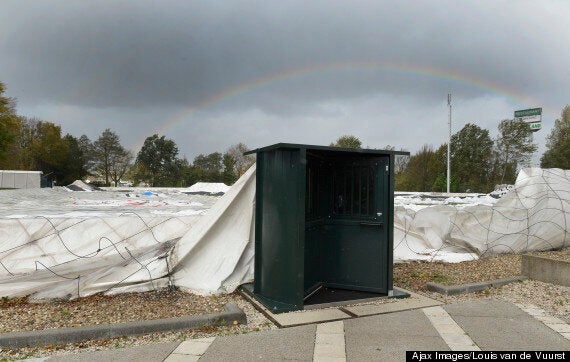 Ajax players had a lucky escape on Monday morning
De Boer was worried by the strength of the winds and decided to take his players out of the inflatable structure which later collapsed under the barrage.
On his decision to leave the structure, he added: "We found the risk too great."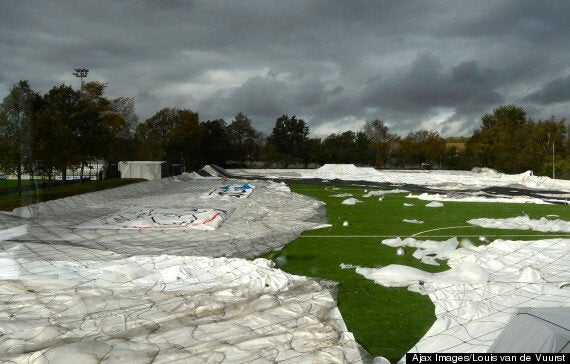 Coach Frank de Boer was concerned about training at the venue
Ajax carried photographs of the collapsed structure on the club website and confirmed nobody was in the building at the time it blew over.