ITV first announced it was to move 'Coronation Street' from its famous Granada Studios' home in Manchester this time last year and now - 12 months later - we've got hold of the first pictures of the soap's new and improved set.
The aerial shots show a surprising new feature - a whole new road, known as Mawdsley Street, which was until now only seen as a backdrop.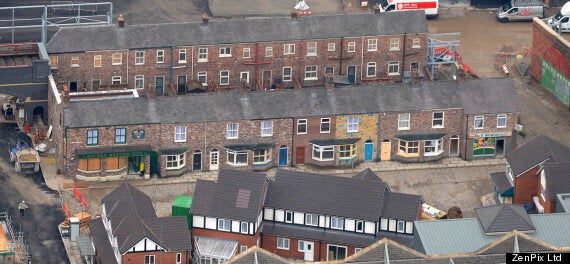 'Coronation Street's new set includes another road named Mawdsley Street
The extra street, built on Corrie's new and improved 7.7-acre site at Trafford Wharf in Salford Quays, suggests viewers could meet some new Weatherfield residents.
"There are a lot more exciting options with the new set — including new characters who live in Mawdsley Street and the flats."
And producer Stuart Blackburn said: "Everything's going well. There's no published date for the move, but Salford should be ready for us towards the end of the year. As far as is humanly possible, the audience won't notice the difference."
'Corrie's original set was opened by the Queen in 1982 and is only three-quarters of real size.
Director Tony Prescott previously revealed the soap uses "camera tricks" to make the street look like a normal size, adding "you can do anything with a wide lens".
Check out the first pics of the new 'Corrie' set, including Dev's corner shop, Audrey's Salon, the Rovers Return and Roy's cafe, below...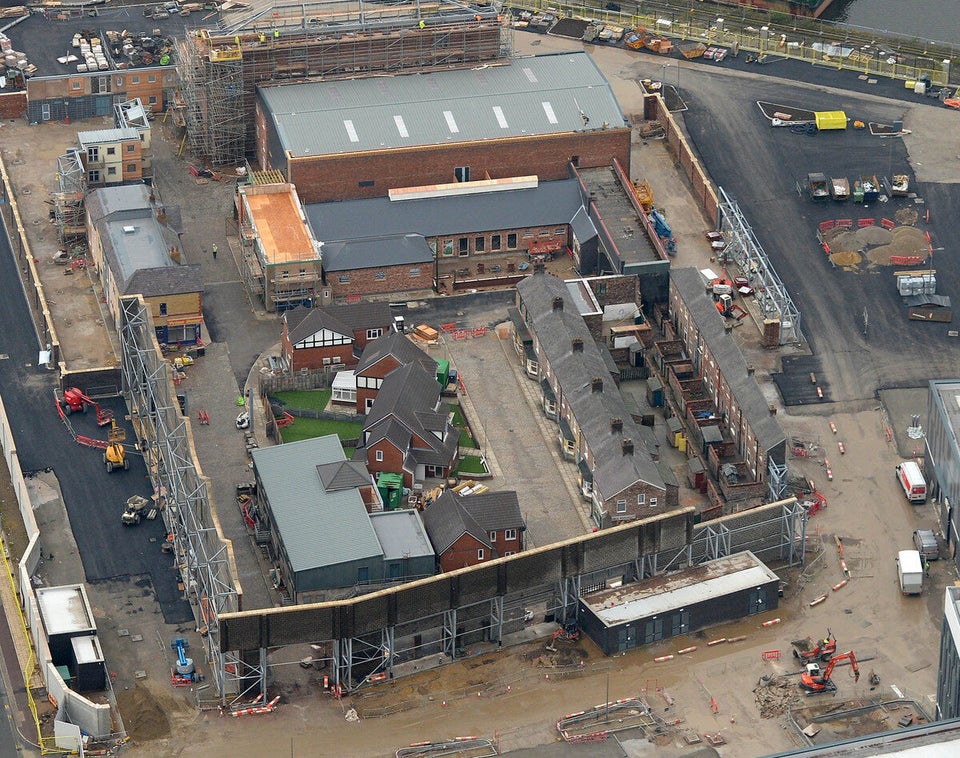 A new 'Coronation Street'
Popular in the Community