A group of esteemed astronauts has warned the United Nations that a "global effort" is required to protect the Earth against deadly asteroid impacts.
The meeting was held in New York to start work on the world's first international plan to defend ourselves against catastrophic bombardment from space.
Astrophysicist (and Twitter personality) Neil deGrasse Tyson hosted the meeting at the American Museum of Natural History.
Former astronaut Edward Lu, who also co-founded a non-profit to push governments to adopt anti-asteroid policies, said that there are "100 times" as many potentially deadly asteroids in space as we currently know about.
Which is bad news - because we already know about roughly a million of them.
The meetings held last week were part of a long-running series of talks, kick-started by a 2008 report titled 'Asteroid Threats: A Call for Global Response'. The talks were leant a new sense of urgency after the bombardment of Chelyabinsk in Russia by a meteor in February, which left 1,000 people injured.
Former astronaut Thomas Jones said that the impact in Russia "enforced the reality" that asteroids were not a problem for "100 or 500 years in the future" but for "right now".
There is hope, however. While Nasa's policy is currently that the best defence against asteroid impacts is - unhelpfully - "prayer", scientists say the technology to deflect asteroids does exist. It's just that we can't currently carry it out in practice - something the eventual policy decision aims to correct.
Meanwhile Nasa has released this terrifying graphic, showing the path of the potentially deadly asteroids that we've found so far... Gulp.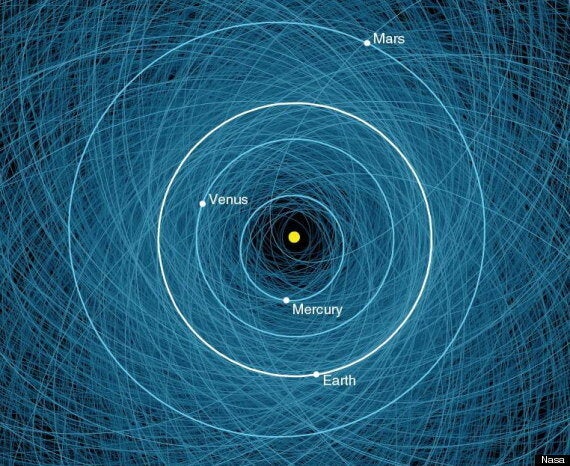 Related