Professor Layton and the Azran Legacy (Nintendo 3DS) is the seventh and final instalment in the puzzle adventure series, and is released on 8 November.
More than 500 puzzles to solve
Three new 'minigames' (Dress Up, Nut Roller and Blooms And Shrooms)
Treasure Hunt mode to share challenges with other players
New items to collect
Learn the conclusion to the series
"The final chapter of the Professor Layton series takes puzzle solving around the globe in the gentleman professor's most ambitious outing to date. After receiving a mysterious letter claiming that a living mummy has been discovered, Professor Layton and his team head to a city nestled in the frigid Arctic. There, they release a young lady encased in a prison of ice, setting in motion a grand adventure aboard an airship that will take them to spectacular places as they solve the mysteries of ancient civilisations."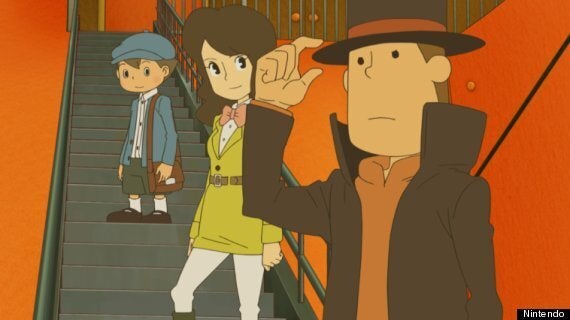 All good detectives have to retire eventually. Even Sherlock Holmes one day decided enough was enough, put down his cape and took up beekeeping in Sussex.
So it is that Professor Layton, whose puzzling adventures have entertained millions since his 2007 Nintendo DS debut, has reached his last hurrah.
Playing 'The Azran Legacy', in which the gang has to travel on the airship Bostonius to recover five eggs from around the world, for some reason, it's hard not to agree that it's about time he hung up his top hat. The series' mix of amazingly well-drawn Miyazaki-style anime cut scenes, 'curious' incidents and deceptively simple (occasionally tremendously frustrating) puzzles are all present and correct. The quality of the production, the polished pacing and rhythm and the loveable characters aren't in question. But it has to be said, we've seen a lot of this before.
Most of the puzzle templates are familiar, and the established role of 'hint coins' designed to get you through the toughest brain-ticklers are also still in place. There is still a lot of text-based conversation to slog through between puzzles, too, and the story is a little to over-wrought to make sense for a pick-up, put-down game, despite the presence of helpful catch-ups when you return after a period away.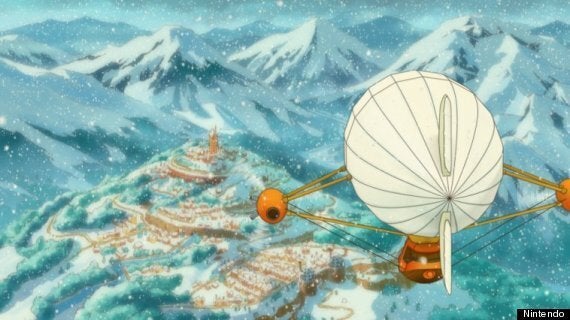 This time around the game gives you three new minigames to freshen things up: Dress Up is a blend of a traditional RPG with a sort of fashion sim, in which you have to collect different outfits for different NPCs. Nut Roller is another literally-named game in which you have to push a nut into a goal, while Blooms & Shrooms is reminiscent of Bomberman, but based around a gardening theme. They're all weird, but they're all entertaining.
With all that in mind, it's hard to be too upset with Layton, or developers Level 5 - this is an extremely safe, solid, well-made and beautiful game that will delight fans.
But it does feel more like a paperback pulp novel than a hardback classic. And it's all a bit exhausting and curiously aimless unless you're totally sold on the formula. Like Holmes, Layton has worn his groove extremely well, and extremely deep. It's time for him to move aside - there is still life in this formula, but it needs more room to breathe and it needs to take more risks to recover the old magic.

Popular in the Community