The world's tallest man Sultan Kosen towers over his new wife measuring a record-worthy 8ft 3inches.
But his bride Merve Dibo - who tied the knot with Kosen in Mardin, southern Turkey on Sunday - is hardly small, despite measuring 2ft 7ins shorter than her new hubby.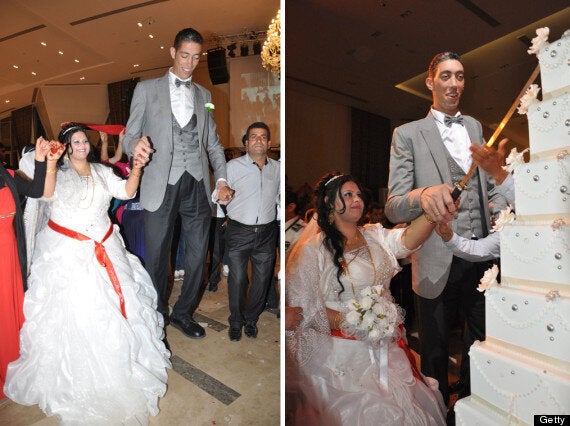 Pictured with hand-in-hand with his new bride - his 27.5cm hands have also made the Guinness Book of World Records, along with his 36.5cm feet - Kosen said: "It was unfortunate that I could not find a suitable girl of my own size. But now I will have my own family and private life."
Kosen suffers from a rare disorder called pituitary gigantism, which causes his body to continually produce growth hormones.
He is one of only ten people ever to top 8ft.
Related