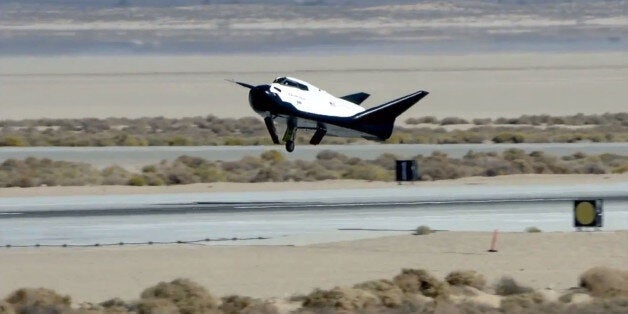 A key test of a new space plane dubbed a "mini Space Shuttle" was declared a success - even after a malfunction sent it skidding of a runway after landing.
The unmanned Dream Chaser spaceplane, built by the private Sierra Nevada Corp, underwent the test on Saturday 26 October.
It was intended to be the first free flight of the plane - and initially everything went well. The plane was lifted by a helicopter to 12,500 feet above Edwards Air Force Base in California, before it was dropped. The plane gathered speed, and then pulled up to enter a controlled flight operated by a computer.
After a successful runway approach it was able to land - just - before a malfunction with the landing gear occured. With one gear failing to emerge the plane "exited off the runway fairly quickly" said Mark Sirangelo, corporate vice president and head of Sierra Nevada Corporation's (SNC) Space Systems, according to Space.com.
"Something hung up on the gear and it didn't deploy".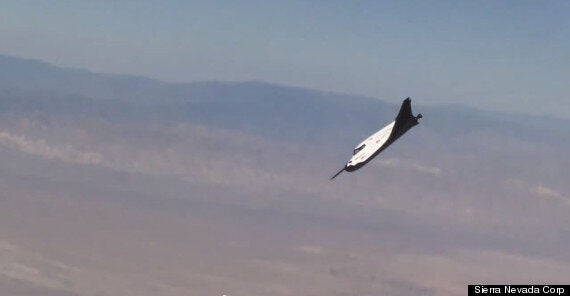 Despite the problem, SNC said the test was a success and the plane did not incur fatal damage:
"Dream Chaser smoothly flared and touched down on Edwards Air Force Base's Runway 22L right on centerline. While there was an anomaly with the left landing gear deployment, the high-quality flight and telemetry data throughout all phases of the approach-and-landing test will allow SNC teams to continue to refine their spacecraft design."
The vehicle is intended as a new reusable "mini" space plane, able to carry seven passengers to the International Space Station, or other targets in low-Earth orbit, before returning safely to Earth. It is one of three firms - alongside Boeing and SpaceX - to be partially funded through the Nasa Commercial Crew Programme.