Danny Dyer has posed for his first photo with the rest of his new 'EastEnders' family, the Carters, ahead of moving into the Queen Vic as new pub landlord, Mick Carter.
The actor, who has previously starred in 'Human Traffic' and 'The Football Factory', is seen fronting the clan and holding on to his British Bulldog.
Dyer and wife Linda (Kellie Bright) have already begun filming their roles and will be seen heading to Walford this Christmas, and will be joined by two of their three children, mummy's boy Johnny and tomboy Nancy.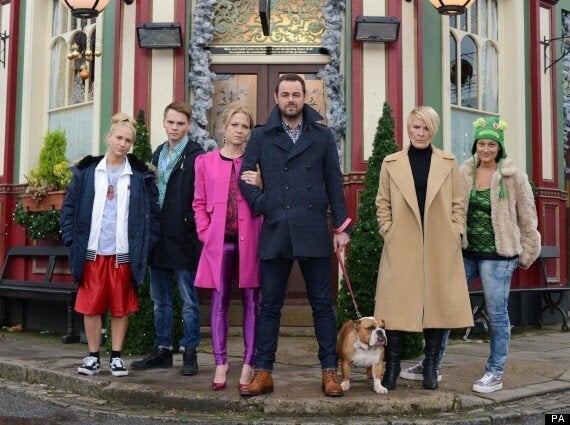 Danny Dyer as Mick Carter (centre) with the rest of the Carter clan
Johnny - being played by Sam Strike, who has previously appeared in CBBC's 'MI High' - is the first of his family to go to university and show bosses say he has a secret which puts him at the centre of a family drama.
Strike said: ''I'm really excited to be joining EastEnders and the Carter family. They're all really strong characters and I can't wait to see what EastEnders has planned for us all.
"I've grown up watching Danny and Kellie, both of whom are lovely, so to be playing their son is kind of surreal."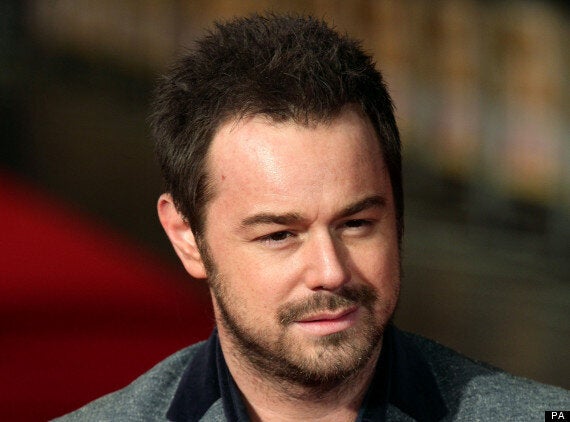 Nancy is said to be stubborn and fiery, as well as being a caring, loyal friend.
Played by Maddy Hill, previously seen in 'Whitechapel' and in stage roles, she said: "I feel incredibly privileged to have been given such an amazing opportunity and I can't wait to start work with such a talented cohort of actors."
The Carter clan is also made up of familiar 'EastEnders' character Shirley (played by Linda Henry) and Tina (Luisa Bradshaw-White), who arrives on screen next month - both of whom are sisters of Mick.
The soap's executive producer Dominic Treadwell-Collins said: "My team have worked incredibly hard over the past few months to create the Carters - a contemporary British family with cracks, knocked edges and a touch of darkness that is going to make them very special to watch.
"A family of strong characters who love and hate each other, all rooted in the best traditions of EastEnders."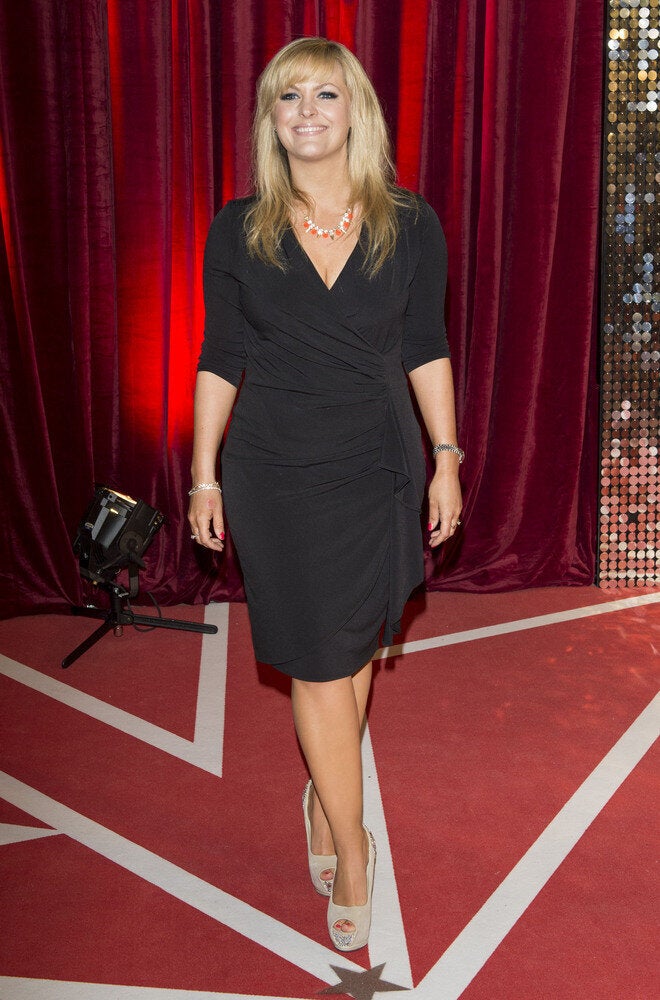 EastEnders: Where Are They Now?