Question: Could Geri Halliwell's video for new single 'Half Of Me' be the worst ever made?
Answer: Yes, very possibly.
It features topless men, dancing teddy bears, a sign language inspired dance routine, and Geri herself singing lyrics such as "Just like an apple / Cut down the middle I only have one matching half / I gave you the finger / You took me to dinner / And you made me laugh."
It really does have to be seen to be believed.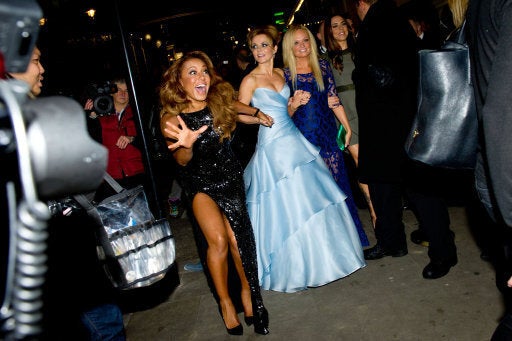 Spice Girls At Viva Forever Premiere