Real Madrid have written to Fifa demanding president Sepp Blatter apologise for comments he made about Cristiano Ronaldo.
Blatter said Ronaldo has "more expenses for the hairdresser" than Lionel Messi, his annual rival for the Ballon d'Or award.
The Swiss, who made the remark during a speech to the Oxford Students Union, added he preferred Messi over Ronaldo.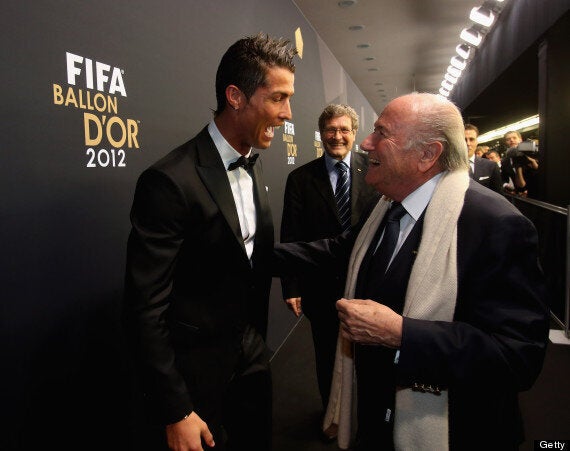 Ronaldo and Blatter at the 2012 Ballon d'Or awards
"They are both exceptional players but are totally different. Football is about the difference between stars," Blatter said.
"Lionel Messi is a good boy that every father, every mother would like to have at home. He is very quick, he is not exuberant, he plays well, he is a good boy. That is what makes him so popular, because he is this nice man and that is why he gets votes.
"The other one [Ronaldo], he is something else, he is like a commander on the field of play. This is the other side of football and it is good to have such commanders on the field also. That gives life to football. One has more expenses for the hairdresser than the other, but that doesn't matter.
"I cannot say who is the best, there will be a contest this year and then January next year it will be announced. I like both of them, but I prefer Messi."
Madrid believe Blatter has shown a "total lack of respect" towards Ronaldo.
"The president [Florentino Pérez] has sent a letter to Fifa," Madrid coach Carlo Ancelotti revealed on Tuesday, "asking Blatter to rectify his comments that showed a lack of respect to Cristiano."
Popular in the Community