This week has seen the release of two London-based judicial thrillers, based on the British justice system, focusing on its great cornerstone that everyone, however badly they are accused of behaving, is deserving of legal defence.
On the big screen, 'Closed Circuit' asks what happens when the prosecution's evidence could compromise national security. The answer: the employment of a Special Advocate who must decide what to share with the defence barrister.
'Closed Circuit's director told HuffPostUK that the scale of this film, showing London in all its glory, the Thames, the Eye, the traumatic explosion at the beginning, all justify its presence on the big screen.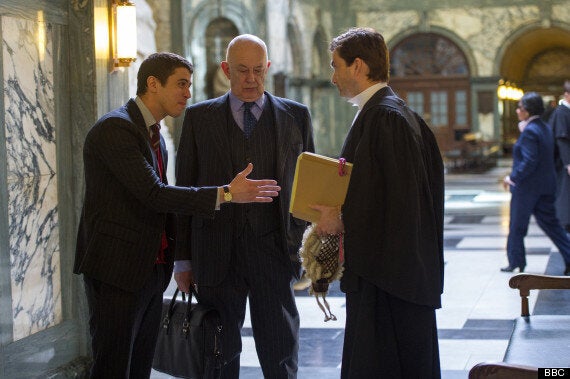 David Tennant plays a defence barrister, with little choice over whom he gets to defend
But I'd argue the opposite – that for certain stories, especially those involving the intricacies of the legal system, a requisite amount of exposition, the need for strong, evolving, subtle character arc – a television three-parter is a far more natural home.
'The Escape Artist' just helped prove my point. The story, penned by David Wolstencroft was a thrilling exploration of what happens when the values of star-performer defence barrister Will Burton (David Tennant) - that EVERYONE deserves legal representation - come back to haunt him.
I'm not going to ruin it for those still to see this on iPlayer, but can safely say that Tennant proved once again why it's Hollywood's loss and our gain that he hasn't yet converted his telly success into an LA pile. Or perhaps he's just a natural small screen actor.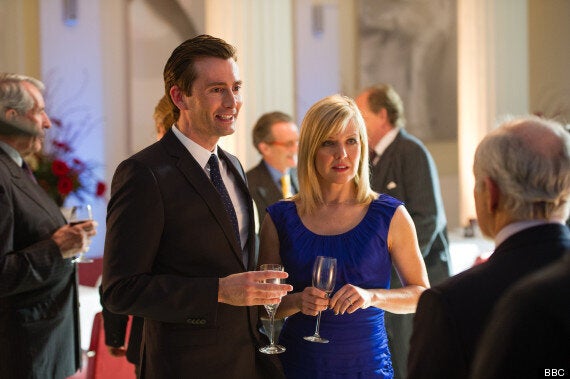 David Tennant was paired with Ashley Jensen in an effective screen partnership
Either way, he can play this kind of role in his sleep now. As Burton, he is the same middle-class, successful family man we saw in 'The Politician's Husband'. What altered him from his morally ambivalent character in that previous outing was his pairing with the deceptively soft presence of his co-star. As his wife Kate, Ashley Jensen hardly seemed to be acting, she made it look so effortless, and yet she changed all the chemistry in the room, and altered Tennant's bearing accordingly.
Didn't like Toby Kebbell as Burton's client, but then I realise I wasn't meant to. And I'll definitely be tuning in to see what happens next. Next Tuesday. Happily in front of the telly.
Click here for more TV Reviews