"Do I really want to leave Manhattan?" Thierry Henry and Tim Cahill, swanning it in the MLS with New York Red Bulls, seem quite content with life in the Big Apple watching Woody Allen play jazz.
A great lover of jazz, Allen was performing when he won his first Academy Awards for Annie Hall in 1978.
The 77-year-old plays his clarinet at a club where the house rule is he cannot be addressed by any member of the audience. If someone does speak to him, they are automatically ejected from the club.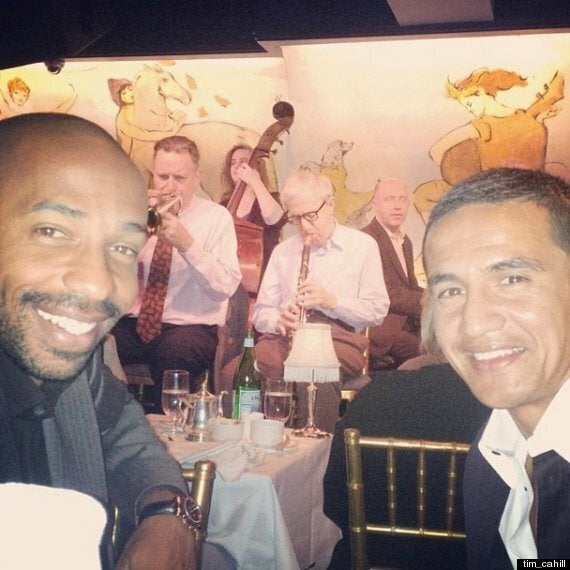 So Henry and Cahill instead settled for a picture of themselves with Allen playing in the background. Let's just hope they didn't offer a Woody Allen impression.
"Amazing night, day after taking out the Supporters' Shield. Chilled dinner watching the Legend Woody Allen perform with his band with #TT," Cahill wrote on Instagram.
The Red Bulls won the Supporters' Shield - based on the "best regular season record" - for the first time this year.