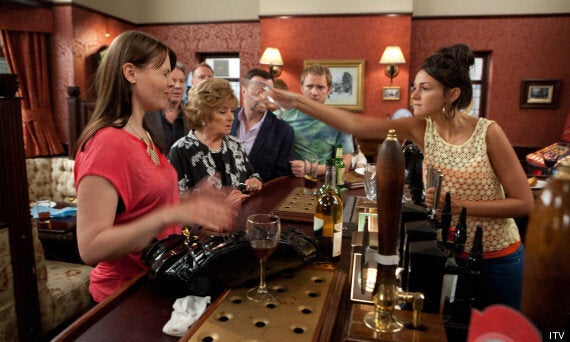 Corrie these days - a wine glass here, a wedding bouquet there, it's all melodrama, says former writer Sally Wainwright
"I think it's been happening for quite a long time," Wainwright reflected during a lunch with the Broadcasting Press Guild on Tuesday.
"When I was really excited about 'Corrie' when I was a teenager, it was real, proper drama. There was a depth to the stories that I think is lacking now.
"The reason for that is the amount of time it goes out every week. If you're putting out five or six episodes a week, you get through characters very quickly, and you get to the end of characters very quickly - without descending into the mad melodrama that typifies soaps now. It used to be drama.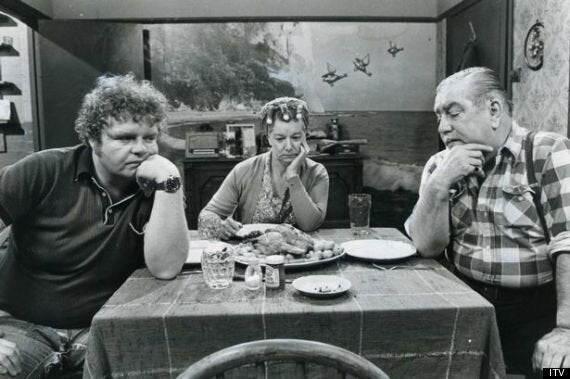 Coronation Street in the 1980s... "had depth, it was real drama," says Wainwright
Wainwright, who wrote for the Manchester-based serial for five years during the nineties, when the soap went out three times a week, added:
"Coronation Street in the 1980s was really well written, with a quality to it. Whenever I watch it now, I can't watch it for more than a few minutes, without feeling I'm being fed something that's not very rich. I'm sure it didn't use to be like that."
Do you agree with Sally Wainwright about Corrie and other soaps? Share your thoughts below...
Wainwright, who also wrote for The Archers before moving to TV drama, believes the demands of week-in-week-out drama are the perfect training ground for the would-be dramatist...
"When I started writing for The Archers, in each episode you had to have five scenes, you had to use seven characters, and you had to use each of them twice within the five scenes.
"It was a real formula, but it was real discipline, you could vary from that, but I took pride in making sure it was exactly what they'd asked for."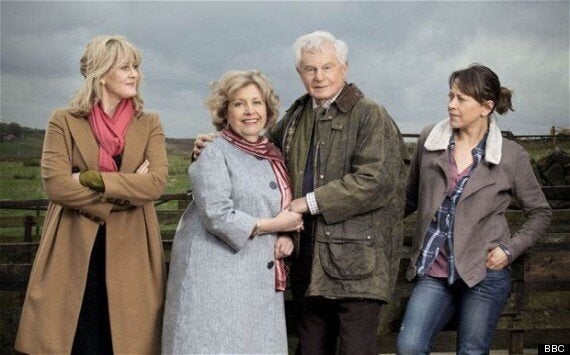 'Last Tango in Halifax' may find a new home across the pond, with American interest
Wainwright's training paid off, with 'Last Tango in Halifax' the latest in a run including 'Scott and Bailey', 'Playing the Field', 'At Home with the Braithwaites' and 'Unforgiven' - the last of which won her a RTS Award.
There's talk of 'Last Tango' following other British productions across the pond, too, with speculation that HBO are looking at placing the pensioners' romance in America, with Diane Keaton to take the role played in the UK by Anne Reid.
Whatever happens, Wainwright won't be involved. "Once you've sold the rights to something," she reflected, "I don't think you should give it any more thought. Time for the next thing."