Wacom's new Cintiq 'Companion' devices take the company's famous pen-input displays and turn them into full-featured computers running either Windows 8 or Android. (Out now via Wacom).
Key Features (Cintiq Companion):
Windows 8 OS
13.3-inch 1920 x 1080 pixels display
Cintiq buttons
Adjustable stand
256 GB storage (£1649) or £512 (£1999)
Intel HD Graphics 4000, Core i7 processor
8GB RAM
2048-levels pressure sensitive pen input and multi-touch
Included soft-case
Key Features (Cintiq Hybird):
Android OS
13.3-inch 1920 x 1080 pixels display
Cintiq buttons
Mac compatible as Cintiq via MiniDisplay Port
Adjustable stand
16GB (£1199) 32GB (£1299)
NVidia Tegra 4
2048-levels pressure sensitive pen input and multi-touch
Included soft-case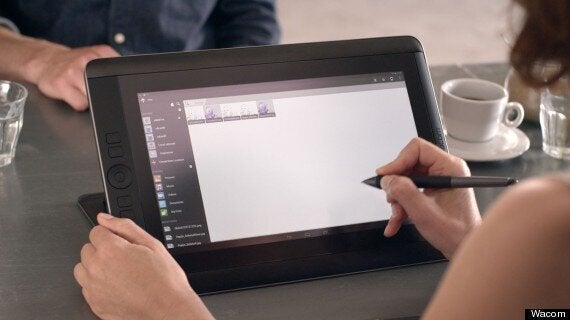 Wacom has always done one thing, really well. And that thing is pens. Specifically, the sort of digital pens used by highly skilled professional graphics designers, artists, and aspirational sort-of-illustrators with dreams of webcomic glory.
The issue for Wacom has always been how to take this highly patented, high-performance pen tech and put it into form factors that will sell hardware.
To this end the Japanese company has spent many years making 'Intuos' graphics slates, 'Cintiq' pressure-sensitive pen-input screens and latterly a range of iPad accessories, as well as providing some of the key tech for pen smartphones like the Samsung Galaxy Note 3.
Now it's gone another step further, and built a fully-fledged range of computers running both Windows 8 and Android. The idea is simple: take a screen which is already excellent at capturing pen input for professionals and artists, and instead of (or as well as) plugging it into a computer to use at home, make it possible to unplug and use as a replacement for your laptop. The result? The Cintiq Companion and Companion Hybrid.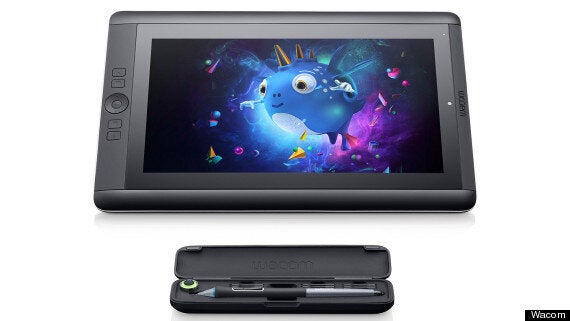 The first thing you'll notice about the Companion - both versions are roughly the same in outward appearance - is that it looks almost identical from the front to an existing Cintiq 13HD. It might be a mobile computer, but this has the same thick bezel, physical buttons and soft, rolling plastic design as Wacom's other products.
The downside is that this makes the computer relatively large and bulky compared to others with a similar screen size. It's roughly equivalent in weight and size to an old Macbook Pro 17-inch, and when attached to the included adjustable plastic stand it's even bigger than that.
The plus-side, though - at least for people who actually use Cintiq displays - is that you're not going to miss anything if you switch to the Companion.
The Companion has the same space to rest your wirsts, the same physical buttons to boost your productivity, and the same screen quality as you'd expect. You're sacrificing some sleekness compared to other laptops, from one perspective. But from another, the product is actually much more efficient. The device is specifically aimed at people who might be taking a Cintiq on the move with them already. With the Companion you don't have to bother bringing your laptop, your plugs and cables with you too. It's all those things in one.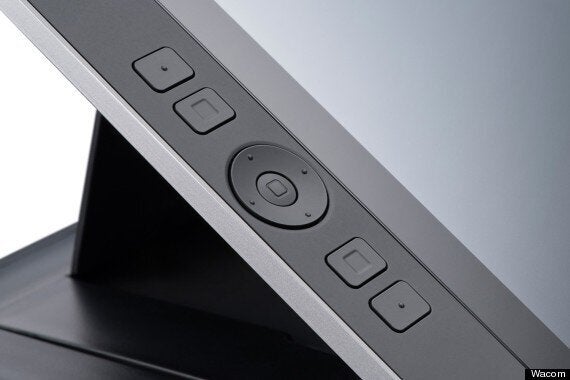 Performance wise, it was clear in our hands-on with the two devices that both are specced generously enough to run everything professional users want to run.
For the Windows 8 Companion, that means Photoshop, InDesign, 3D modelling apps and other hardcore design software - all of which appear to work well. It must be said that none of these programs are really designed for a 13-inch Cintiq screen, and at times it felt fiddly to use. But the experience is customisable, and we imagine that it's just something you'll get used to. The pen input is unquestionably brilliant, as you'd expect.
For the Android device, the suite of apps is obviously less rich - and the ability to take what you're working on via Mac or PC at home, and edit it on the go via Android (with Dropbox providing the glue in between) is messier, and far from perfect. Android still lacks creativity apps for tablets to match the iPad design ecosystem, and we can't see too many people itching to use a program as relatively thin as Photoshop Touch with a pen as good as the Cintiq's. But of course that may change... One day.
In terms of the other fundamentals, the Companions are specced well - though it would take a longer test to know their limitations. Battery life is said to be about five hours - though with WiFi turned on and multiple programs running, we'd suspect you'll get less than that.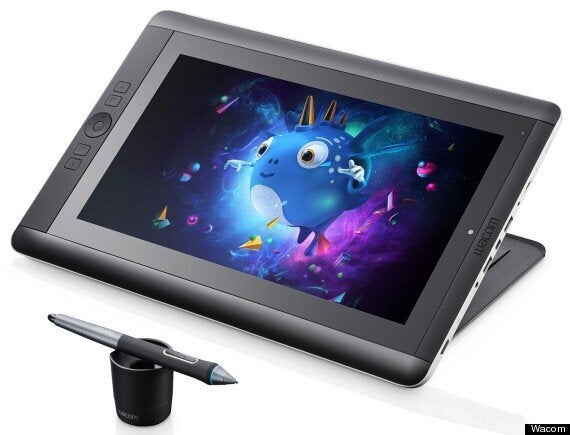 As ever with Wacom products, the key to whether you should buy one is being honest with yourself about how much you'll use it. These are high-end, expensive tools designed with a specific purpose in mind. For the Windows Companion, it's a designer on the move who needs a pen-input solution he can carry in a bag. With the Android device, it's a potential Cintiq 13 buyer who also wants the added convenience of showing his wares out and about, from time to time.
If you draw a bit, have aspirations to develop a webcomic or like to doodle in between Powerpoint sessions, you might really want one of these machines - but they probably aren't for you. For an amateur they're a bit of a mirage - like a very good pair of running trainers, a new Kindle or a rowing boat, they're no cure for laziness, or simple lack of talent. On their own they won't change your life. And if you don't already need one, you probably shouldn't get one - lest you finally sink into a pit of frustrated ambition from which you'll never emerge.
For a professional user, a Wacom fan, and someone willing to pay a premium for a truly wireless Cintiq experience though, they're clearly fine products. Spec upgrades would be nice in future, as would thinner and more sleek hardware, better battery and other tweaks. But it's hard not to be impressed at the number of places that Wacom's core pen technology is starting to make sense.
Related