Miley Cyrus has paid homage to fellow VMAs hell-raiser Lil Kim, after copying the star's iconic 1999 look for Halloween.
Miley - who caused controversy at this year's VMAs with her twerking antics - bared her boob as she donned Kim's famous purple outfit that got everyone talking back in the day.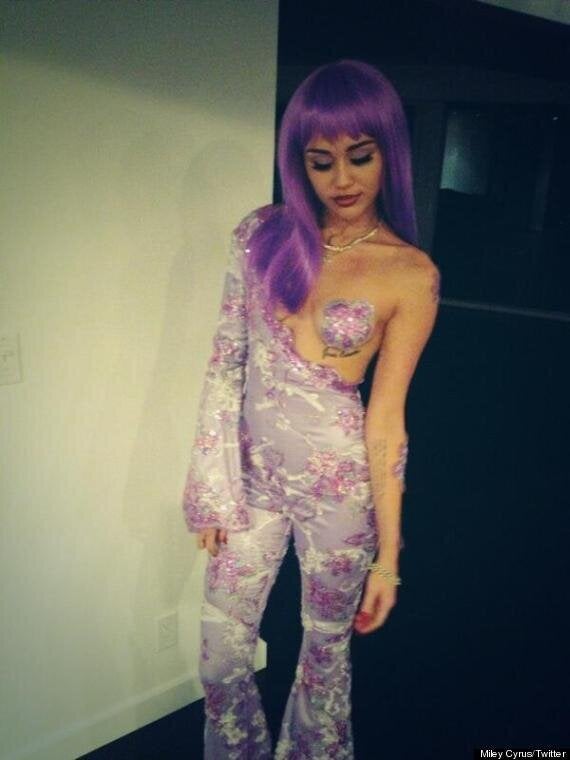 Miley Cyrus dressed as Lil Kim for Halloween
Tweeting a snap of herself all dressed up for a Halloween party, Miley wrote: "Happy Halloween @LilKim."
Kim was clearly flattered by her Miley's attempts at recreating her look, tweeting that she wanted to squeeze her exposed boob, which was only covered with a nipple pasty.
"Awwww. Look at my baby @mileycyrus tonight!!! Looking GORGEOUS!!! I wish was there to squeeze your boob :) :) Love U so much !!!! #mytwin," Kim wrote.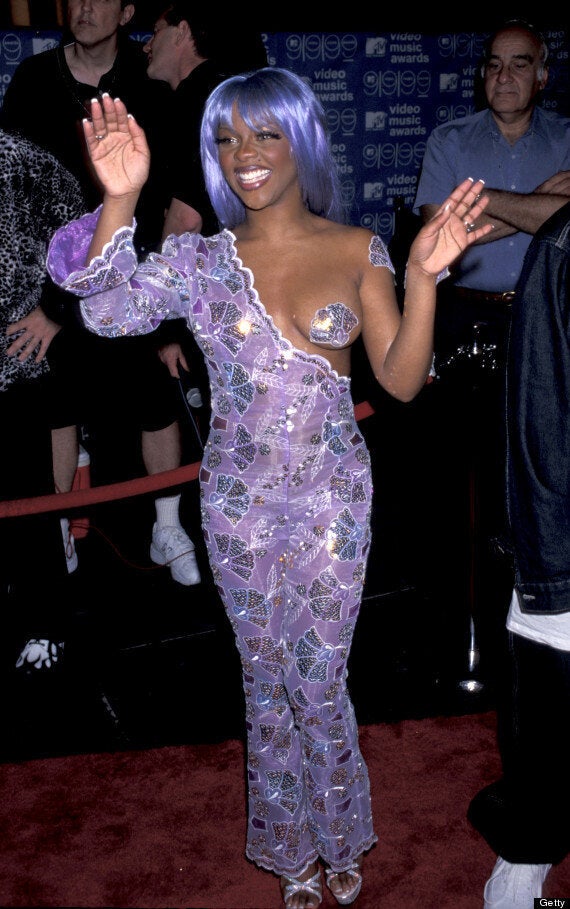 Lil Kim at the 1999 MTV VMAs
Miley has long been a fan of the controversial rapper, gushing in a recent interview: "In my past life, I feel like that was me. I feel like Lil Kim is who I am on the inside.
"She just makes me happy... I just love her. And I can't help that I love her."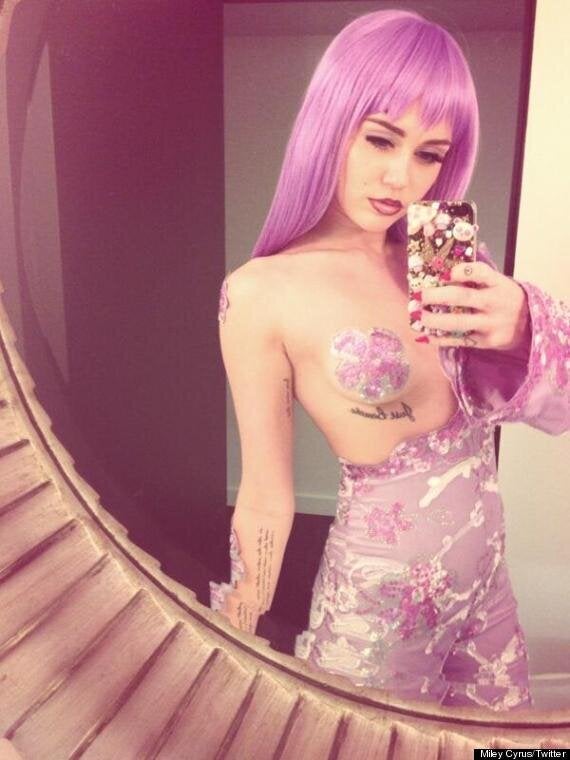 Miley has been a fan of Lil Kim for many years
Meanwhile, many celebs are also copying Miley's VMAs look for Halloween.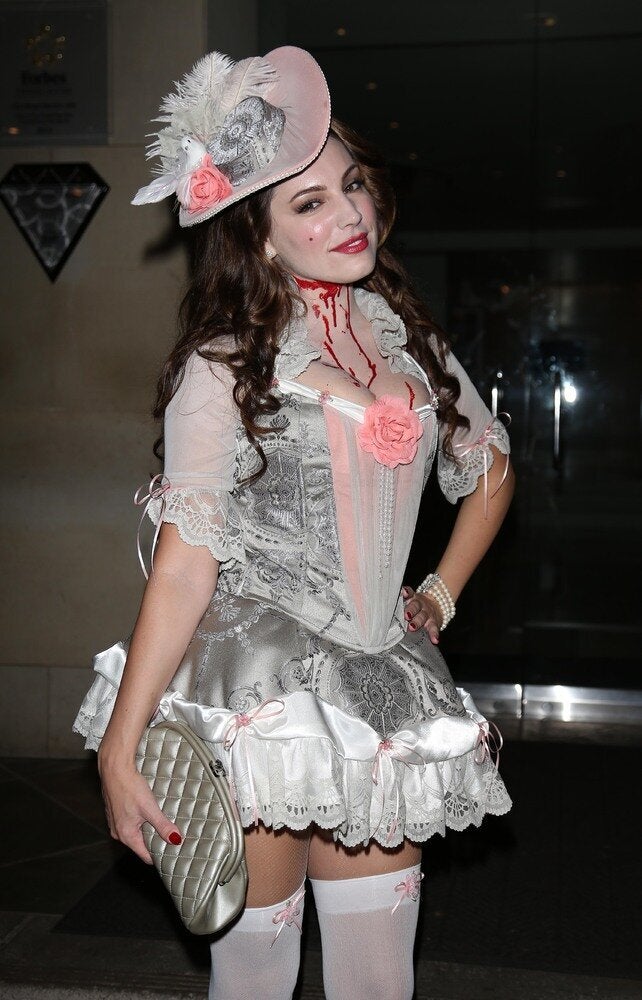 Celebrity Halloween Costumes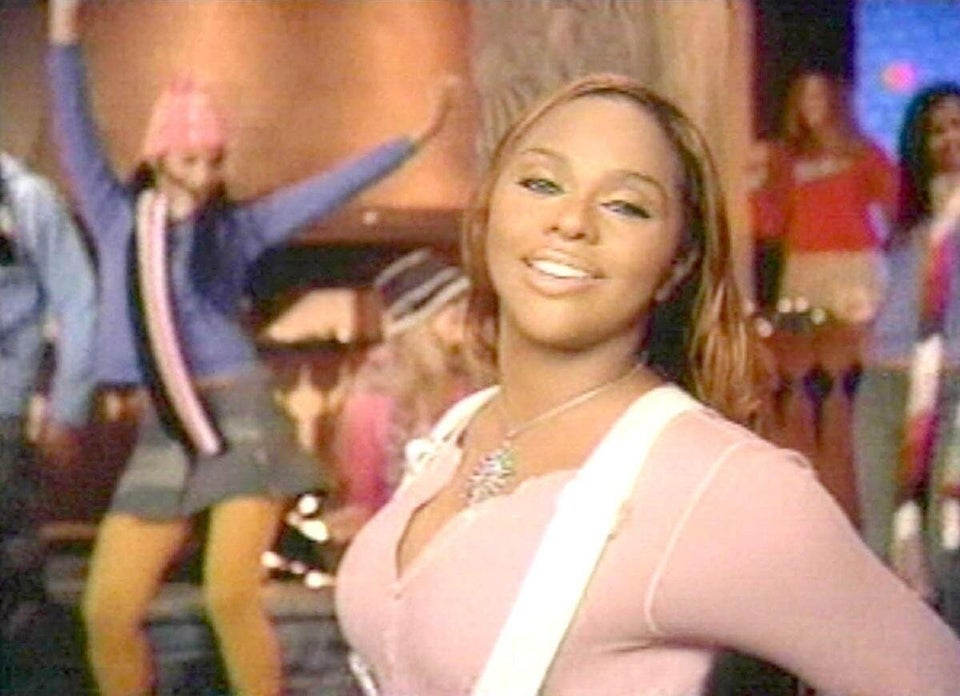 The Ever-Changing Face Of Lil Kim
Related