RiRi has now added a henna-style tat to her hand, covering most of the original Maori design.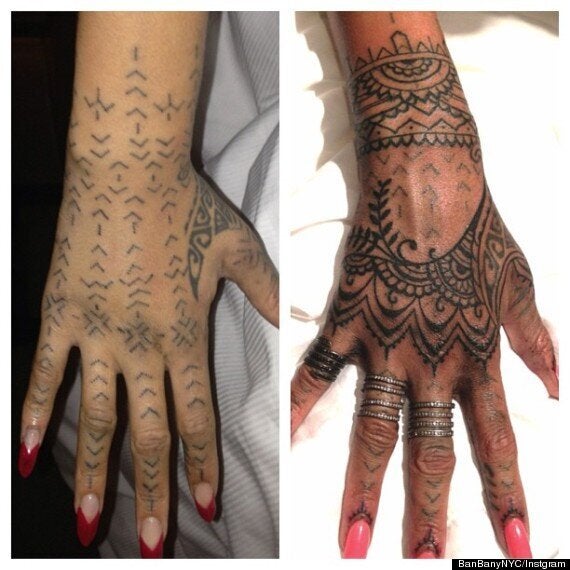 Rihanna has covered up her tribal tattoo
She flew New York based tattoo artists Keith McCurdy and Cally Jo over to the Dominican Republic on Sunday to do the inking, and has since been showing off the results on Instagram.
According to Keith, Rihanna 'flipped out' when she saw the design as she 'absolutely loved it, loved it!'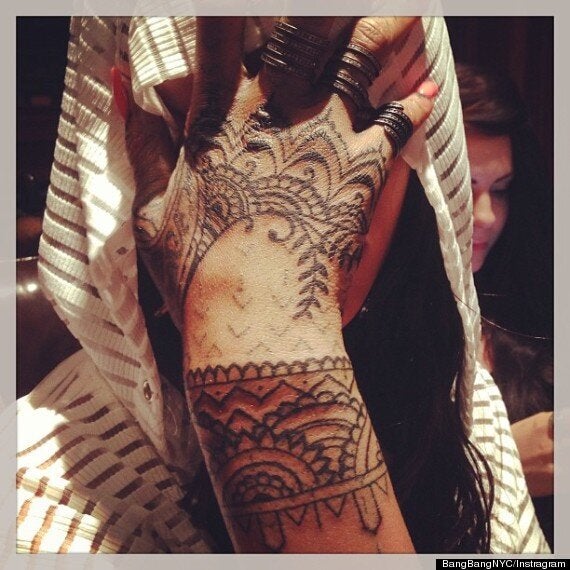 Rihanna shows off her new inking
He told E! news: "We drew on her hand from 7 pm to midnight. We were drawing and changing things.'I'd take a break and Cally-Jo would draw, then I'd draw.
"The inspiration was henna art, we wanted something really decorative, feminine and sexy. We thought that was the closest in style where we could shift and make it look decorative.
"She had something pre-existing on her hand. So it was a little bit of a cover up, but also making it look good, wanted to make sure it flowed. We needed to work with what she already had. [It was] difficult, because the stuff she already had was a pattern on skin. We were trying to fit the body with what she already had. Mend the two styles with a new style," he added.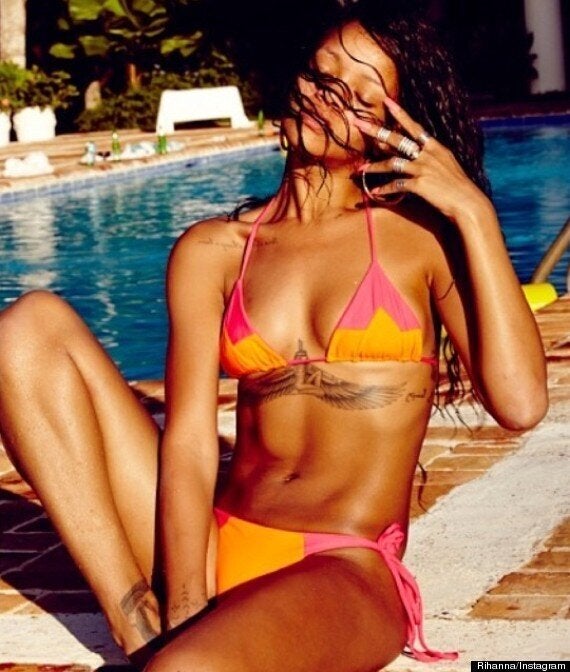 Rihanna gas got an array of inkings
Rihanna is a big fan of tattoos, and has many other inkings including the Egyptian goddess Isis under her boobs, a gun under her left armpit and a trail of stars down her neck and back.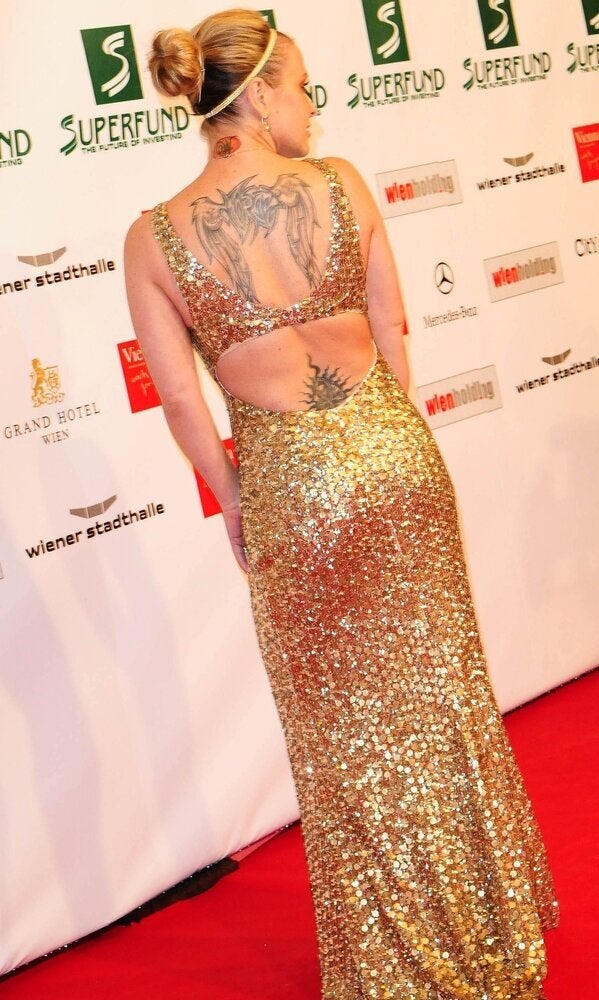 Crap Celebrity Tatts