Melanie Griffith was looking barely recognisable as she stepped out in LA earlier this week.
The Oscar nominated actress was pictured leaving a medical clinic looking younger than her 56-years in a black ensemble, complete with leather trousers.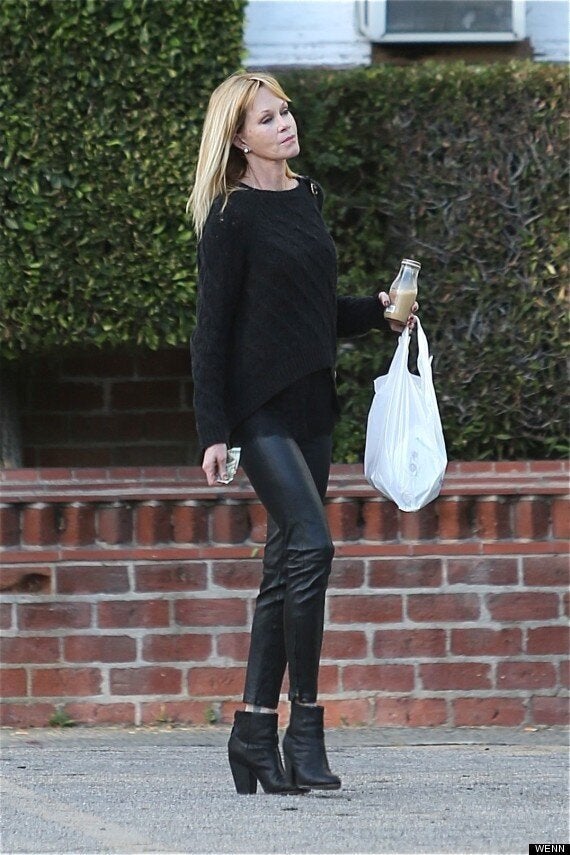 Melanie is known for her love of cosmetic surgery, and was famously banned from having anymore procedures by her husband Antonio Banderas back in 2004.
"This lust for beauty is a terrible thing. I have forbidden her from ever going to a cosmetic surgeon again," he said at the time.
"It's something we have agreed on for the sake of our marriage. When women cross 40 or 45 in Hollywood, forget it. It's a factory that needs fresh flesh all the time."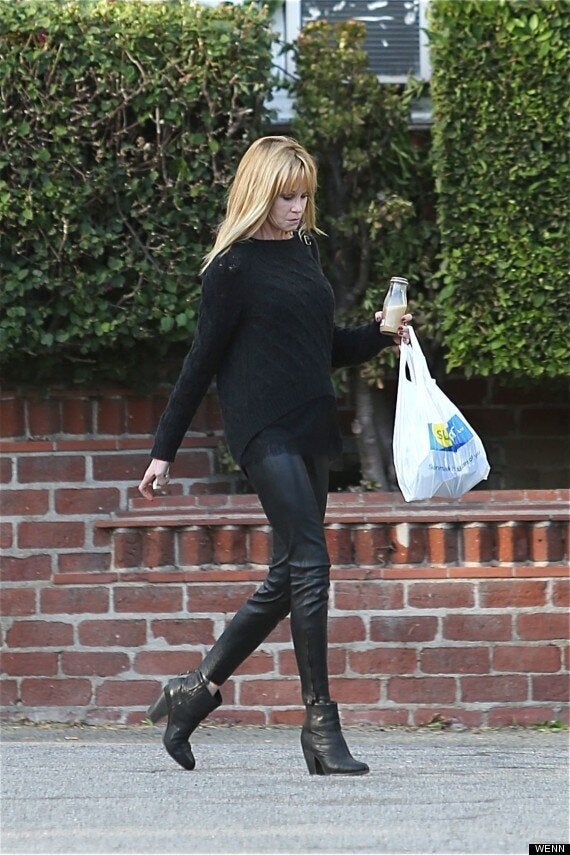 Melanie donned a pair of leather trousers as she visited a medical centre
Last year, Melanie revealed she is regularly the target of online abuse by trolls who mock how she looks.
"Most people are telling me I look horrible,' she told Us Weekly. "The tweets I get are really nasty.
"I don't know if I look that great [but] I work out a lot. I have a trainer that I [work with] four times a week, and I do hot yoga," she said.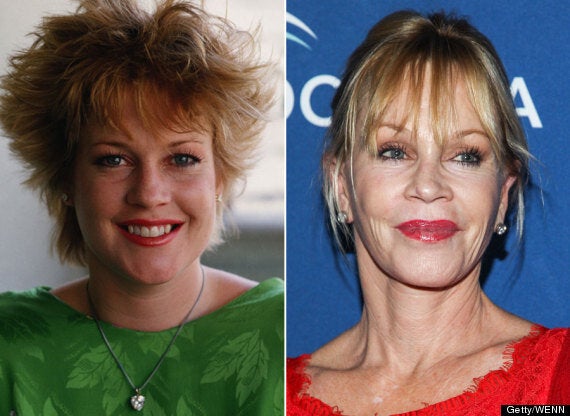 Melanie before her procedures (left) and pictured at a party earlier this week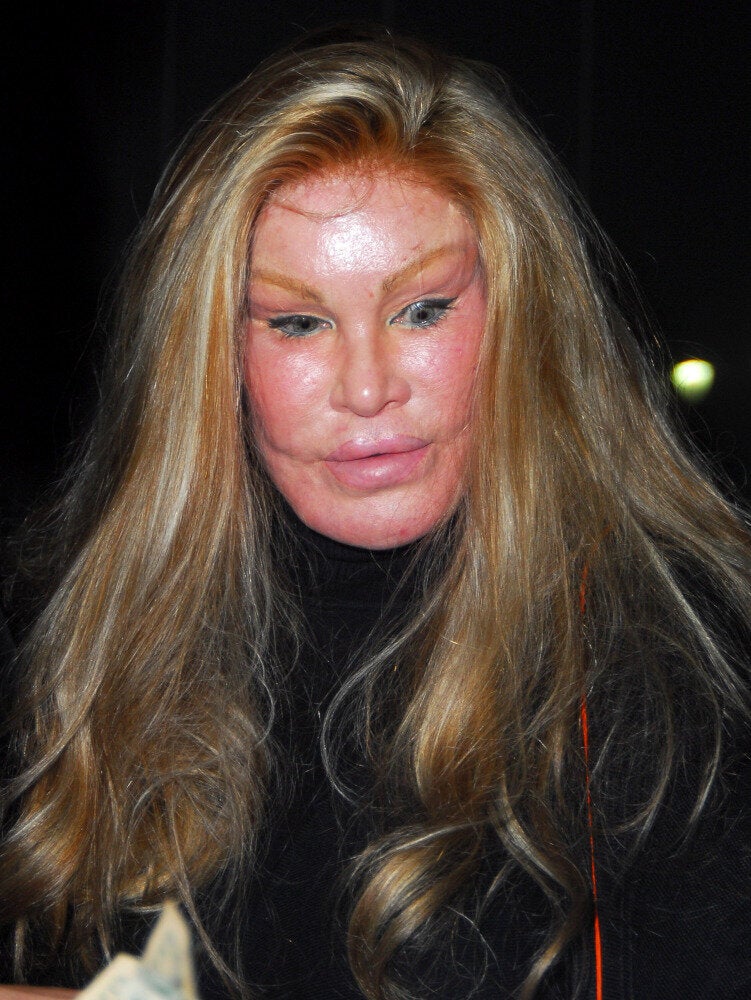 Surgery Celebs