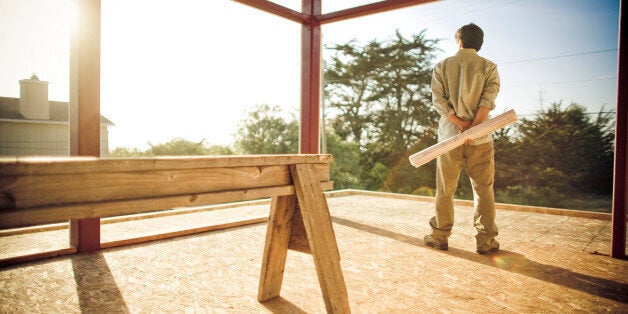 With business leaders now predicting a "slow and steady" recovering path of the UK economy, construction workers have every reason to feel more confident about their careers.
"The recovery that started in the service sector has fanned out to manufacturing and construction, and is shaping up to be more broad-based," John Cridland, director-general of the CBI, recently announced.
In this period of renewed optimism, the #loveconstruction campaign (launched earlier this year by trade publication Construction News) is well placed to encourage individuals with a passion for building to head towards the profession.
Construction News editor Rebecca Evans explains: "The construction industry does so many exciting things, and it is bursting with talented, passionate people who love what they do. Unfortunately, people outside the industry often don't realise how brilliant construction is. With the Love Construction campaign we hope to go some way to change that."
Richard Threlfall, UK Head of Infrastructure, Building and Construction at KPMG comments, in a statement: "There has been a growing sense in the last couple of months that the worst is over and the results of our survey provide further evidence that construction activity is finally picking up.
"Construction companies now need to invest in growth. What is holding back the industry now is not lack of demand, but the ability of businesses to resource for it and recruit sufficient experienced staff."
So what are the first steps to finding a fulfilling career in the construction industry?
According to the Construction Industry Training Board 2013 (CITB), many industries have transferable skills that are directly relevant to the sector. These include landscaping and agriculture, manufacturing, engineering, working in the armed forces, and being involved in stage and theatre construction.
Or, if you are returning to the industry, you will need to obtain a Construction Skills Certification Scheme (CSCS) card or a Construction Plant Competence Scheme (CPCS) card for plant and machinery operators before starting work onsite.
Related