Some things should not be questioned.
For instance: Dear electronic band. Why did you send a pizza to space?
Why the hell not?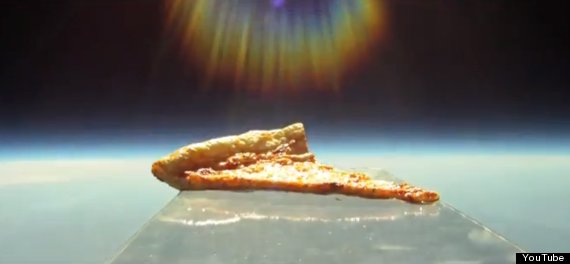 Don't ask, just do
The end result has made its way into a music video for the track 'Endless Fantasy' by Anamanaguchi - and it looks incredible.
Unfortunately the band missed out in the 'Innovation of the Year' title at the chaotic debut of the YouTube Music Awards on Sunday.
Oh well, it gets our vote...