Some defenders are left with twisted blood, others are left smarting from a chastening experience but few literally cry. But Rayo Vallecano's Anaitz Arbilla was reduced to tears by Gareth Bale at the weekend.
Bale skinned Arbilla to assist Cristiano Ronaldo for Madrid's third, and, minutes later, the full-back was hauled off by manager Paco Jémez with Madrid 3-0 up.
The 26-year-old's emotional reaction evokes memories of Richie Tenenbaum's meltdown at Windswept Fields.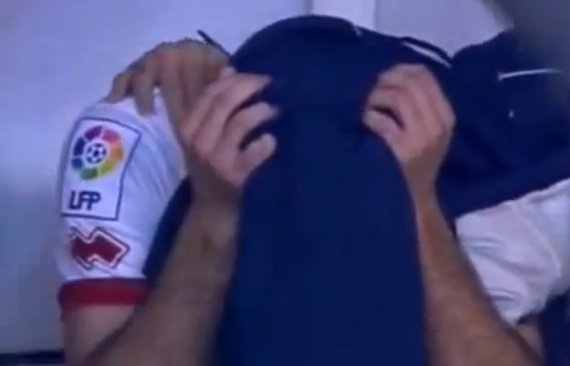 Arbilla attempts to hide his tears
"Actually I think he's crying."
"I think you're right."
Rayo pulled two goals back but were defeated 3-2 by Real.